Free: Catering Web Page Templates For Your Business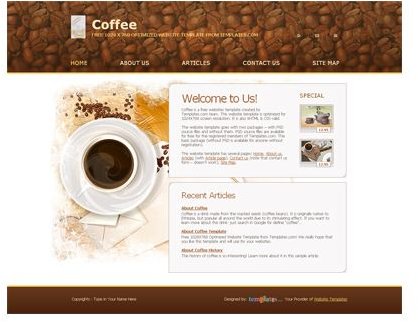 It's nearly impossible to have a successful business these days without having a great website to back it up. However, paying someone to design your website can cost far more than the average small business owner is willing to pay. Why pay someone when you can do it yourself? Free catering web page templates aren't always easy to find, but luckily this article contains five fantastic free catering templates for your website.
Looking for a professional program to edit these with? Here's our review of Adobe Dreamweaver CS5!
Looking for a free program to edit these with? Here are six great alternatives to popular software giants!
Free Templates Online: Coffee
Coffee is a fantastic, beautiful layout by Free Templates Online. This is fantastic for those who are in the coffee or breakfast catering business, or just those who take pride in their ability to brew a delicious cup of joe! Primarily a brown and cream colored template with a simple one column layout with a top and bottom bar that can be customized to act as menus and a footer.
Includes Photoshop PSD (7.0+), HTML, CSS
Free Templates Online: Winery Company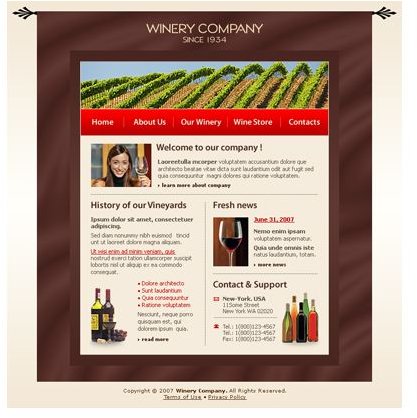 Proud of your selection of fine wines? Winery Company by Free Online Templates is geared for restaurants, vineyards, or catering companies who are looking for a layout as elegant as their favorite bottle of wine. This is a beautiful template in a pale champagne color with wine accents and a chocolate brown text layout. Very earthy, and very elegant!
Includes Photoshop PSD (7.0+), HTML, CSS
Free Templates Online: Free Template 128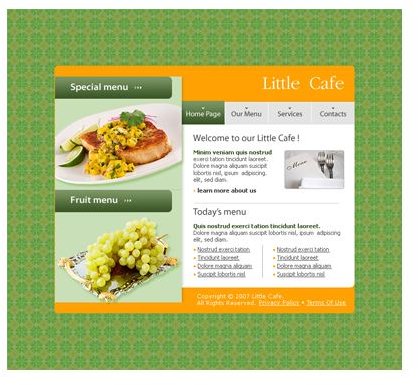 While it does lack a descriptive name, Free Template #128 by Free Online Templates doesn't lack style. Perfectly geared for an organic restaurant or catering business, this template is accented in green and orange and offers a bright, cheerful, and fresh outlook to other free catering web page templates. A fantastic minamilistic design for people who are looking for something very simple and straightforward.
Includes Photoshop PSD (7.0+), HTML, CSS
Free Templates Online: Template #44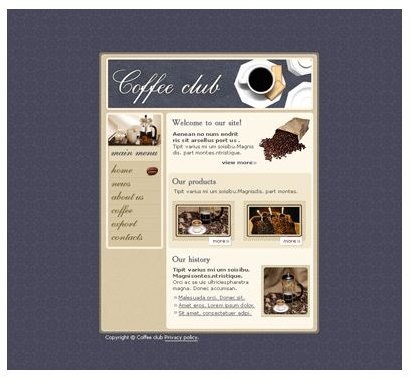 Free Template #44 by Free Online Templates is another "nameless" template that can easily be applied to whatever you need it to! Very similar to the Coffee template above, this features a beautiful blue, cream, and white template with a cup of coffee and spilling coffee beans as accent graphics. This is a wonderful three column layout that can fit as much or as little information as you want.
Includes Photoshop PSD (7.0+), HTML, CSS
Free Templates Online: Event Planning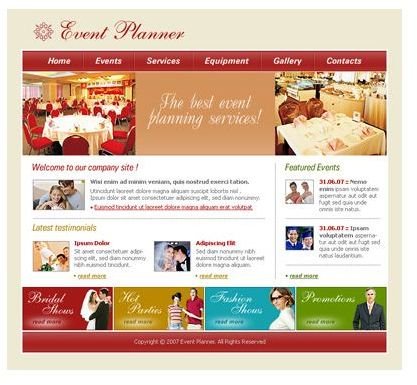 Looking for something that screams "catering!" at the top of its lungs? Event Planning - Free Template 83 by Free Online Templates provides a picture-intensive layout to draw in the eyes of potential clients. A beautiful red, white, and cream theme will offer a professional yet personable look to all that view it. It includes two columns with the option of using a top bar for navigation across multiple pages.
Includes Photoshop PSD (7.0+), HTML, CSS