4 Pointers for Making a "Contact Us" Page on Websites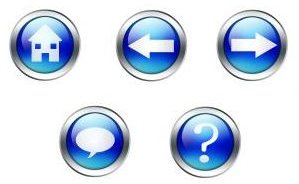 No online marketing effort is complete without making a "contact us" page on a website. A contact page gives website viewers the critical
information they need to get in touch with the owner or company represented by the website itself. Websites that only include an email address or a phone number greatly limit the amount of response from visitors.
By providing the right information, you will compel your website viewers to want to know more. It's a way to guarantee further contact. A well designed "contact us" page will stimulate interest, provide more ways to communicate with potential customers, and increase the performance of the website itself. Knowing the right steps for making this page on a website is simplified here.
Step 1. What Should Be on a Contact Page?
A "contact us" page should contain information that will help website viewers get in touch with you, find your location, and share your contact information with others. The most important information to include on the "contact us" page are the address of the primary location, a mailing address for vendors, telephone numbers, a fax number, email address, and any social media contact information.
Step 2. Protecting Information from Scammers
One of the biggest issues with a contact page is that the information may be misused by scammers who collect email addresses and phone numbers. They use this information to send unsolicited messages to website owners. You can easily prevent this by making a graphic image that represents the contact information and then either imbedding the information in the graphics or coding it as clickable with a re-direct to an email address or phone number, instead of actually writing it out in digits on the website itself. This prevents scamming software from collecting this information from the website itself and forces live people to initiate contact with you instead.
Step 3. Determining Where the Contact Page Belongs
Another confusing part of designing a "contact us" page for a website is determining exactly where it belongs. While it is acceptable to add some general contact information on the main homepage of a website, a contact page should be its own page where more detailed information is presented. This information can also include a directory of contact information, names of department contacts, and other helpful information such as hours of operation or geographical directions. The "contact us" page should have its own tab so that users can find it easily.
Step 4. Setting Up a Contact Form
Perhaps one of the most practical ways to set up a contact us page on a website is to actually design a contact form on the page. This allows users to initiate direct contact with you using a webmail or email process. The contact form should request the contact information from the inquirer, which can be a tool helpful with list building as well as giving enough information to make follow-ups. There are many free and easy-to-build contact-form tools available with most web development packages and programs.
Image Credit: sxc.hu, Miamiamia