Setup a Newsletter with Feedburner: WordPress, Blogger, Any RSS Feed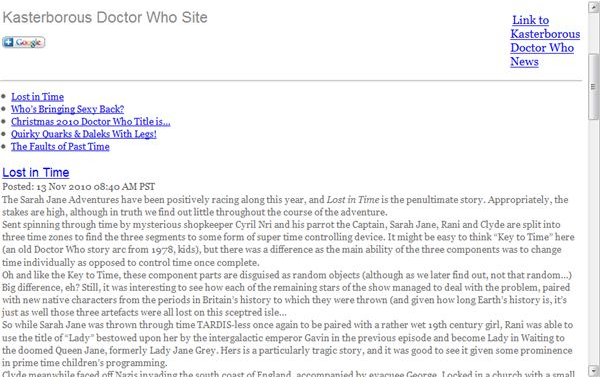 The Power of RSS
Feedburner is a very useful way of managing RSS feeds, and adding the flexibility of regular mailings and advertising to them. This is done by routing your own RSS feed through a Feedburner account, where the feed is split up and the adverts added.
Once Feedburner has got hold of your RSS feed it can also compile your entire RSS feed for a single day, and issue this as a daily newsletter.
The best thing about this is that it can be done with any RSS feed, including one from a WordPress blog!
Advantages of a Blog Newsletter
It can be quite advantageous to run a regular newsletter with your blog; if your blog is a particularly busy one with lots of updates, it can be easy for your readers to miss a post, with or without a standard RSS feed. By signing up to a regular automated newsletter of this kind, your readers will never miss a post, and you can be sure that all site updates are read.
With this sort of regular newsletter, you will of course want your readers to be able to sign-up to make sure that they get the updates, and Feedburner also includes this feature.
Configure a Feedburner/WordPress Feed
Creating a newsletter is basically case of sending an RSS feed to Feedburner from WordPress. To get started, visit feedburner.google.com and sign-in with your Google account. If you don't have a Google account, you will need to sign-up.
You will then need to find the RSS feed for your WordPress blog. For self-hosted blogs, this is usually https://www.mywebsite.com/feed, whereas for WordPress hosted blogs (at www.wordpress.com) it would be https://mysubdomain.wordpress.com/feed.
With this link ready, you can quickly setup your Feedburner feed by going to Burn a feed right this instance. Paste your link into the field and click Next; Feedburner will then identify the feed, and you can then move on to giving the feed a name. In the final step, you can opt to setup free statistical monitoring for your feed, or skip this and just get started with setting up your newsletter.
Create a Newsletter with Feedburner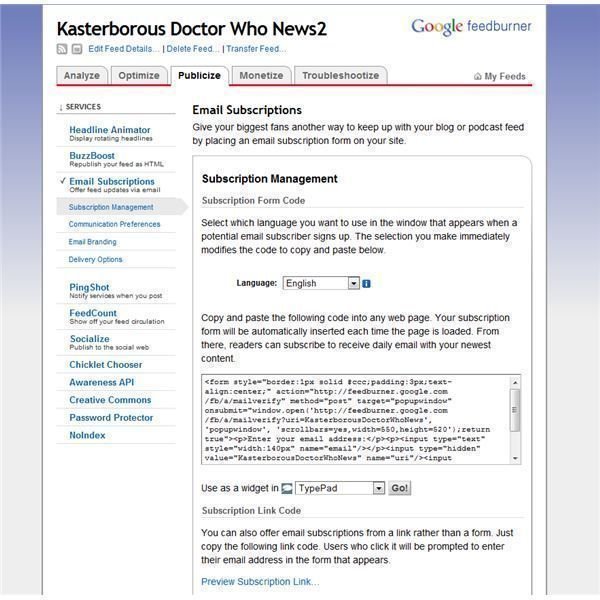 To create an automated newsletter with Feedburner for your WordPress blog, go to the Publicize tab in Feedburner and then Email Subscriptions. By clicking Activate, Feedburner will create a link for you to embed in your blog – this will enable your readers to sign-up to the email newsletter!
Next, go to Communication Preferences to tailor the confirmation email that is sent, and then to Email Branding where you can add your blog logo and alter some basic text formatting.
Finally in delivery options, schedule what time the newsletter based on your Feedburner WordPress feed will be sent out.