How to Install and Use the Facebook Comments WordPress Plugin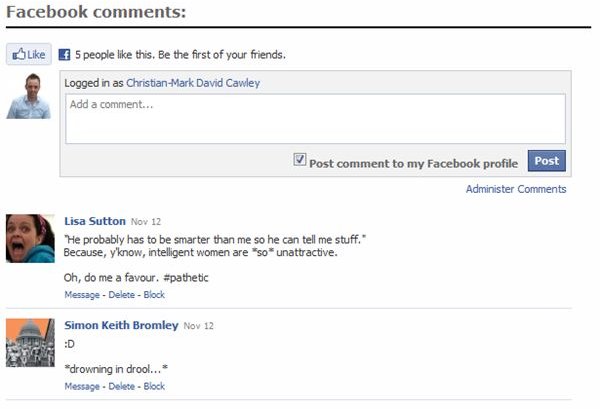 Integrate Facebook and WordPress!
Blog comments are important, but it can be tough getting comments from readers that are too busy to sign up. Leaving comments open to all will attract spam, so the best solution is to find a network that many people use and integrate it into your blog.
The popularity of Facebook as the ultimate social networking site has seen many bands, services and celebrities using the network as their primary means of communicating with the fans and customers. This should come as no surprise; Facebook features a very useful and versatile wall system in which people can leave comments while signed in. A major benefit of this is that users can "Like" something and their friends will be notified. Some of those friends might even check out what the first person "liked".
Wouldn't it be great to have a similar system on your blog?
You Can Setup Facebook Comments for WordPress Blogs
Thanks to a recent plugin, you can setup Facebook comments on your WordPress blog; these will sit either below or above your standard post comments (it's up to you) and allow your readers to leave feedback and thoughts on posts via their Facebook account. When they like a post, this will be shared among their network, giving you a larger potential audience every time someone reads one of your pages.
Facebook Comments for WordPress is the name of the plugin designed to give your blog this level of functionality, and you can either download it directly from the developer's website or via your WordPress admin screen.
Installing Facebook Comments for WordPress
If you download the plugin from the site, you will need to use an FTP program to upload it to the Plugins folder (/wp-content/plugins) of your blog.
Alternatively you can install the plugin far more expediently by logging into your WordPress Dashboard and going to Plugins > Install Plugins and searching for "facebook comments". Facebook Comments for Wordpress will appear as the first result, so choose the Install link. You should check the compatibility for the plugin at this stage (currently it requires WordPress 2.9.2 or higher) and if necessary upgrade your blog software before installing the plugin. Click Install again when you're ready to add this plugin to your blog.
Configuring Facebook Comments for WordPress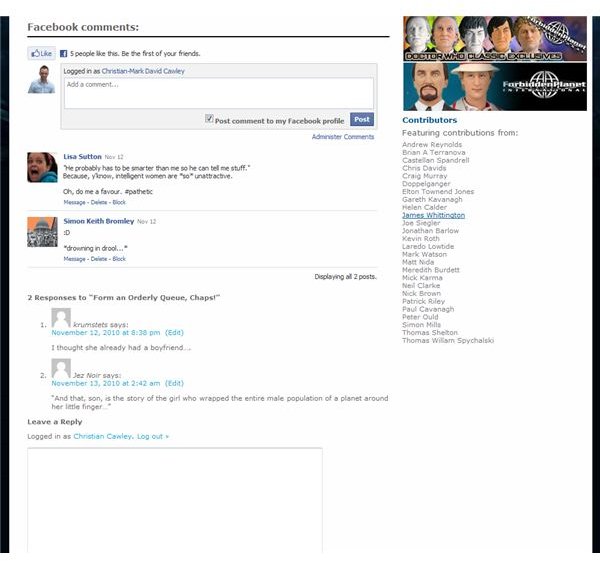 Once installed, this plugin can be configured in Settings > Facebook Comments. The first thing you need to do is acquire and Application ID; the process for doing this is likely to change, but full instructions are provided when you setup the plugin for the first time. It basically involves adding yourself to a new Facebook page from which you are then given an ID number to allow you to display the comments on your blog.
Under Application Settings you can decide whether to include the Facebook comments on your blog or not (a good option for disabling the plugin without installing it) and you can also hide standard comments on posts where Facebook comments are enabled.
There are also options for configuring the way the comments are displayed, from the number of comments to display, the size of the comments box to styling the box and its position. The plugin even provides a quick and easy way to switch the colour scheme for blogs with dark backgrounds.