Convert Your Blog from WordPress to Tumblr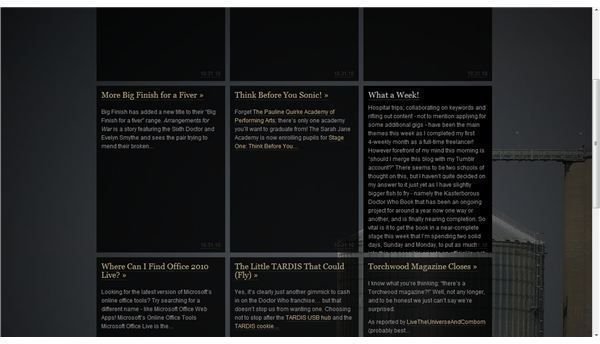 Sick of WordPress? Why Not Try Tumblr?
Tumblr is a great online publishing platform that allows users to share pretty much anything they want – audio, video, quotes, posts, pictures, etc.
This is of course quite similar to WordPress, which allows you to publish posts with images, audio and video, but the communities surrounding each platform are quite different, and you might feel that by signing up to a WordPress blog that you would in fact feel more at home with a Tumblr blog.
You wouldn't be alone in this, and one result of this migration by certain WordPress users to Tumblr is that there is now a simple means of migrating WordPress content into Tumblr.
WordPress to Tumblr Migration Script
To prepare the export of your posts from WordPress to Tumblr, you must first begin by downloading a script designed to facilitate this.
You can find the script by user miguelSantirso at sourcecookbook.com – simply copy this into Notepad and save it as tumblr-export.php to begin.
Once saved, use the Edit > Replace tool to remove all of the "#" symbols and then save again. The script is then ready to be used to migrate your WordPress blog to Tumblr!
Creating a WordPress Export File
The next step is to create an export file from your WordPress blog. You can quickly and easily do this in your admin Dashboard; go to Tools > Export, select a single author (typically yourself) or All Authors and then Download Export File and save it to your PC.
With this export file, the tumblr-export.php script will then be able to read the contents of your blog and import them into Tumblr.
Finally for this stage, you will need to upload the export file to a PHP webserver. The most obvious place would be your own WordPress blog, but if you're using a hosted WordPress.com blog, you will need to find somewhere else to save it. Cheap PHP hosting can be purchased for a few dollars per month if you are unable to find anywhere else to save the file. Save the tumblr-export.php file into a folder called "tumblr".
Completing the Process: Migrating WordPress to Tumblr
With everything prepared, you are now ready to begin the migration process. Depending upon how many posts you have on your WordPress blog (and indeed how many were exported) you can expect this to take anywhere from a few seconds to a few minutes.
Open the tumblr-export.php file in Notepad and check the first few lines – these require editing by you to in order to allow the import correctly take place.
Look for:
$xmlFile =
$tumblr_email =
$tumblr_password =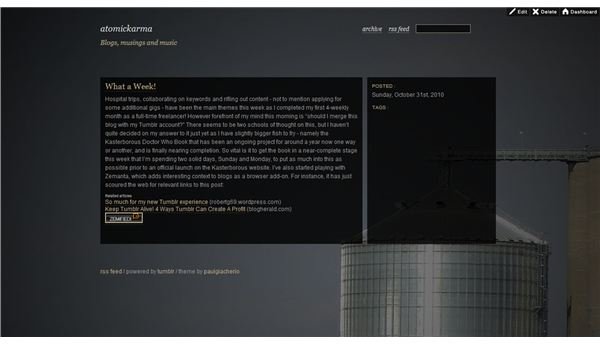 And enter the filename of the XML export file you uploaded to the tumblr folder on your PHP hosting in $xmlFile =, your Tumblr account login in $tumblr_email = and your password in $tumblr_password =.
Save the tumblr-export.php file, and then upload it to the tumblr folder. Finally, to complete the migration, go to your PHP hosting and run the migration script. For instance if you created the tumblr folder on your own blog hosting, enter the URL www.myblogtitle.com/tumblr/tumblr-export.php.
The script will then run, and your posts will be migrated to Tumblr - all you need to do is open your Tumblr blog to check them.