Joomla Basics: How to Install Joomla Templates

Joomla templates - or Joomla themes - are those all too important pre-designed templates for your Joomla site. They contain all your important design information such as your HTML and CSS which control every aspect of your website from the font colors to the image positioning. There are thousands of Joomla themes available on the internet, but that doesn't mean that they're all great. This article will not only show you where to find the best themes - both premium and free - but also how to install your themes into your Joomla install on your server.
Premium Templates - YOOTheme
YOOtheme is one of the most well known Joomla theme providers. The designs range from slick and sleek to full packed and bursting at the seems with features. If you're looking for a well put together design that is guaranteed to work, YOOtheme should be the first place you look. Most of these designs border on professional looking, but there are quite a few that are more "edgy" and would be well suited to personal sites. YOOtheme also includes a line of different plugins that you can set up to work with your Joomla templates, capable of handling everything from your Twitter account, photo galleries, and even special effects.
Need to learn how to install plugins? Check out How To Find & Install Joomla Plugins
Premium Templates - Rockettheme

Rockettheme is another fantastic website that provides premium Joomla themes. I'd originally written the site off as a YOOtheme copycat, only to discover later that I absolutely love the designs. Most of Rockettheme's templates are more personal than YOOthemes, making it great for sites with less of a big-business feel. Rockettheme also has a dozen or so plugins that are suited to take your website to the next level. Rockettheme also has plugins that handle Twitter and photo galleries, but also has plugins to handle shopping carts and common formatting of Joomla articles.
DIY Templates - Artisteer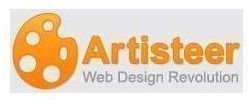 Artisteer is a template creator for Joomla that can easily be used by anyone looking for a customized, yet simple Joomla site. After you purchase a basic template from Artisteer, you will easily be able to customize it from the Artisteer website's WYSIWYG editor.
Here's a fantastic Bright Hub review that explains Artiseer in depth.
Free Templates - Joomla24

Joomla 24 offers over three thousand free Joomla templates. Yes, over three thousand! Most of these templates tend to be very simple, so they're a perfect choice for people who are just starting out. On top of that, they are easily customizable with all kinds of Joomla extensions!
How To Install Joomla Templates
Installing a theme is extremely easy. Simply download the theme you would like to install. These files are normally a single zip file - but do not unzip them! Many Joomla users make this mistake. It is imperative that you leave the file in compressed format.
Go to the backend of your Joomla site and click on "Extensions - Install/Uninstall." This will give you a few options. Here we're going to upload a package file Click "Browse" and select your ZIP file, and then click "upload." Joomla will alert you when it has finished.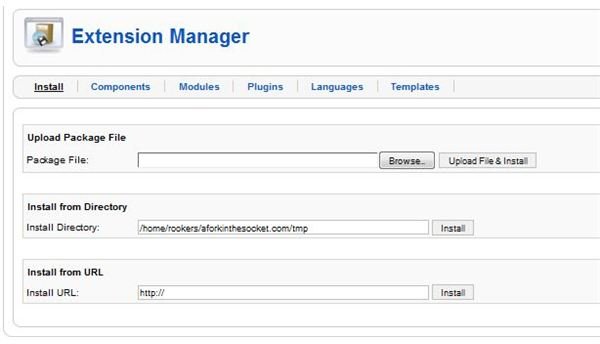 Now to set your template, go to the tab "Extensions" and then "Template Manager." Click the radio button next to your new template and then click the star at the top that says "Default." Now you've set your new template as the default!

You also can see what the template has to offer in terms of customization by clicking "Change" at the top of the Template Manager screen.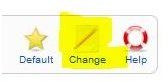 This will bring up a list of options that are different for each template, but I'll show you what mine looks like as an example! Feel free to play around with yours to help customize your template to be as unique as your site idea!