Properly Setting Up Joomla SEO - Metadata Description & Keywords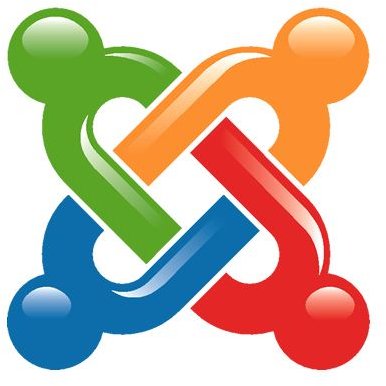 If you're new to Joomla, you might be wondering how you can get the best out of your website. If your website can't be properly listed in search engines, how exactly are you supposed to drive traffic to your site? Many people don't know this, but Joomla has gone ahead and created a few extra features to help you with search engine optimization, or SEO. Joomla SEO tools are surprisingly easy and will help you to get your website organized and ready to start climbing through the search engines!
Meta Keywords & Meta Descriptions - Overall Site
If you're new to Joomla, you may have not taken then time to look for where you place your meta keywords or meta description of your site. Meta keywords are tags placed within the of your website and tells search engines a brief list of important keywords that relate to the content of your website. For example, if you run a website that sells bonsai trees, you'd probably include meta keywords like "online bonsai tree store, bonsai tree care, bonsai trees, topiary, hobbies, gardening". Don't be extremely specialized with keywords, and try your hardest to use keywords that you know people are searching. However, don't use something like "store" or "trees" which are probably overly used. After all, you don't want to have to compete for rank with stores that don't sell anything related to bonsai tress, or websites about forestry.
To learn more about meta keywords and search engine optimization, read up here: Optimizing Search Engine Results with Meta Keywords
Meta descriptions are where you write the short paragraph that will show up below your website name in search engines. Think of this as your ten second website biography. It should clearly explain your website, include a meta tag keyword phrase, and be free and clear of typos and misspellings. Don't make it too long winded, as most search engines will cut them off after a certain amount of characters. Anything between 150-500 characters is usually pretty good for a meta description.
But where do you enter this vital information in Joomla? Simple! Go to your "Global Configuration" within the "site" tab at the top of your Joomla backend. Take the time to also make sure that you fill in your site name if you haven't either!
Not sure how to navigate the Joomla Backend? Don't fret, just check out: How to Navigate Joomla's Backend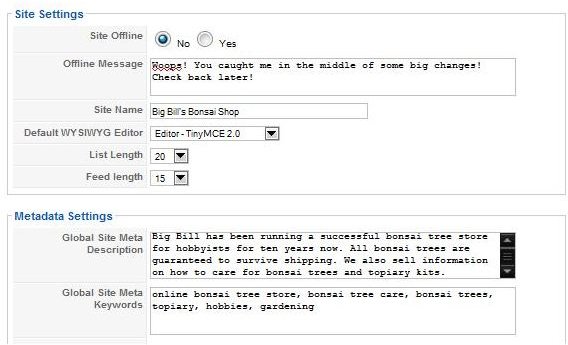 Individual Article Meta Descriptions & Meta Keywords
Another great thing about using Joomla to publish your website is that not only is Joomla SEO applied well to your entire site, but you can easily create keywords and descriptions for individual blogs, pages, or articles. This helps, because the more unique descriptions you have for your pages, the more likely it is to be repeat listed in search engines. After all, wouldn't it be great if users could find your individual pages, not just your front page? Of course it would!
To do this, you simply edit the Joomla article that you would like to add SEO for. (If you're creating a new article, you can enter the SEO before you are ready to publish.) In the right side bar, there will be a Just like the Joomla backend SEO, you'll be asked to give the description and the keywords of this individual page. They should be unique from your overall site description and relate specifically to this article. Leaving these blank will force Joomla to use the overall site meta tags and descriptions, which fine but will likely result in the article not being listed in search engines.