How Do I Transfer My FrontPage Website to Expression Web?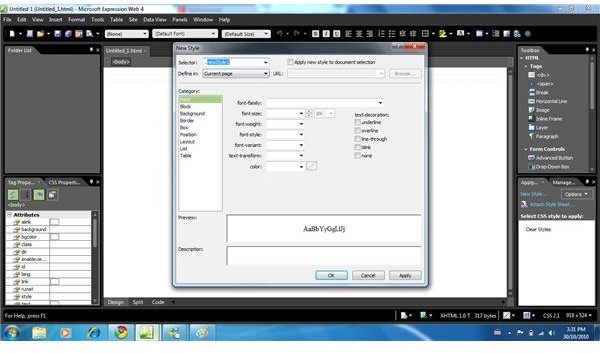 Preparations
After experimenting with Expression Web, you have probably asked yourself… "How do I transfer my FrontPage website to Expression Web?"
To be honest, it's not all that difficult. In fact, it just requires opening the file in Expression Web and a few minor adjustments. First off though, you're going to want to back up the file you have created. You should save your website under a FrontPage extension two times. One will be used as a backup in case you make a mistake, and the other will be used for customizations.
Once you've got that done, go ahead and open the file in Expression Web. It should load without any difficulties, and you can save it under an Expression Web extension if you want. You do need to note some critical problems though before you do any type of editing.
'Simple' Customizations
If you're worried about anything getting screwed up, fear not, for the customizations that you have to make to ensure the file is completely compatible with Expression are minor.
First off, you cannot add FrontPage Include Pages. Those you have are fine, and you will be able to edit them without difficulties, but you cannot add new ones in Expression via a button. Instead, you're going to need to add them using HTML. The code for this is: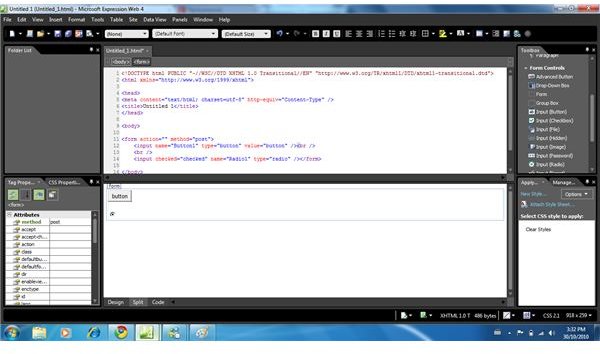 So, where the "file.htm" spot is, you need to replace that with your Include Page URL. This is pretty straightforward, so, there shouldn't be any big issues with this portion of customizations.
Moving on, the FrontPage Link Bar will not work in Expression Web. Instead, you need to put the formatted links in a Dynamic Web Template. You can then add this to your website, and configurations to the links will be relatively simple.
For FrontPage Themes, you are going to need to convert them to CSS. Themes are getting pretty old now, and CSS can make global page layout alterations easier. Another small adjustment is FrontPage Shared Borders, which you will have to reconstruct in a Dynamic Web Template.
An important note, the components within FrontPage usually work regardless if you are using Expression Web; however, you are unable to customize or change them to your preferences. So, if you have a FrontPage Shared Border, it will still appear on your website in Expression and on the Internet, but you will not be able to change the border if need be.
The last problem is FrontPage Forms. Again, these will show up and allow the visitor to enter information, but the information will not be sent or received by an email address. To fix this, you need to remove any FrontPage Forms and replace them with ones provided by Expression Web or your host company.
Final Tips
These alterations are sort of easy, but they can be time consuming. It's really not hard to change FrontPage to Expression Web, but it does require solving these known issues.
Remember to backup the original work to avoid losing all files and greater frustration, and consult documentation if you're having troubles completing one of the changes. There are plenty of tutorials available that will help you create Dynamic Web Templates, or CSS. Just take it slow and complete these changes to have a flawless website.
This post is part of the series: Expression Web 4 Reviews & Tutorials
Expression Web 4 is certainly an effective program. It may just be better than Dreamweaver. If you're looking for an alternative with lots of functionality and easy previewing capabilities, Expression Web may be for you. Reviews, tutorials, and tips will help!