Free Facebook Backgrounds: 10 Great Background Layouts for Facebook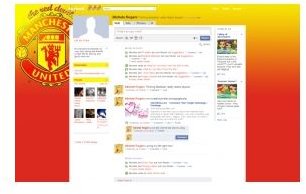 How to Use a Facebook Background
Unlike MySpace, Orkut and many other social networking sites, Facebook doesn't offer any themes or backgrounds to its users. So people came up with a browser tweak that will help the Facebook users to have nice and attractive Facebook backgrounds. To use these Facebook backgrounds, the user has to use the Mozilla Firefox browser. Recently some plugins, which don't really work well, have been rolled out for Internet Explorer and other browsers, too, but Firefox supports most of the plugins for Facebook backgrounds.
Plugins like Grease Monkey allow the user to run custom scripts on webpages. Taking this plugin (and similar plug-ins ) to our advantage, you can install beautiful backgrounds to your Facebook account. However, if your friends visit your profile, they will not be able to see the theme that you have set because the Facebook background is set in your browser and not on the Facebook server.
The following Facebook layouts require you to install yontoo and FBLayout plug-ins. Although there are no security issues reported about using this plugin to have Facebook backgrounds, it is however recommended that you check online for any reported issues. You can download the yontoo plugin or the FBLayouts plug-in.
Top 10 Free Facebook Backgrounds
Soccer fans, especially Manchester United fans cannot get a better Facebook layout. The layout with its mix of yellow and red looks brilliant and is a real treat for any Manchester United fan who wants his team's logo and colors in the background of his Facebook page.
A very nice fantasy theme with a dragon resting on the top of a hill. Except for the time taken to load this page, there are no negative comments about this Facebook background.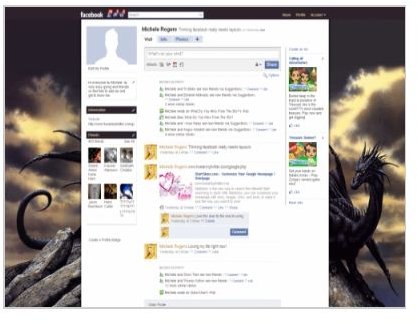 A really great Facebook layout with a Ferrari F430 in the background. Follow the link (Ferrari F430) to get more Facebook backgrounds that have race cars and other super cars in the background.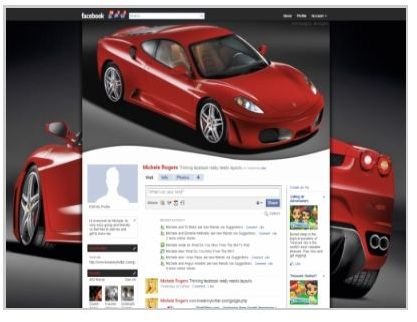 A nice and decent Facebook background that is simple and attractive and the best part is it loads a little faster than many other Facebook layouts mentioned in this article. If you want to experiment with various Facebook backgrounds, this is an ideal one to start with.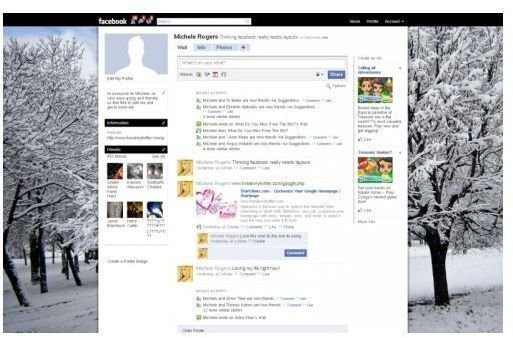 With Halloween around, spooky backgrounds do look great. Grim Reaper is a free Facebook background that has the picture of a skeleton with its skull under a hood.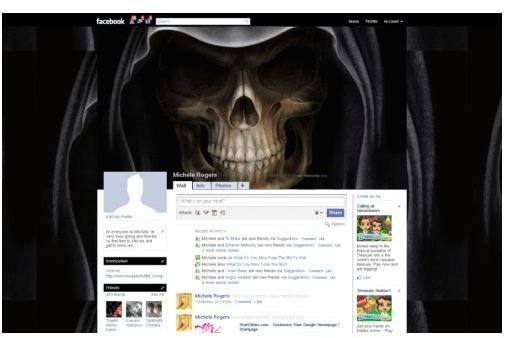 Naruto fans will love this Facebook background that has Naruto Uzumki in the background. More anime Facebook backgrounds are available on the website that you will be redirected to when you follow the link (Naruto Uzumki) above.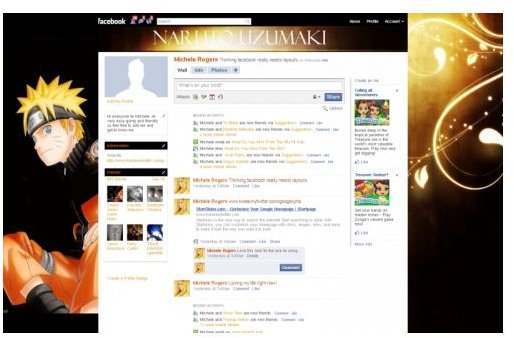 Having the background of your favorite music band on your Facebook page is a real treat. Follow the link (Linkin Park) and choose your music band and have it as your Facebook background or there are options to create a Facebook background with the picture of your favorite band.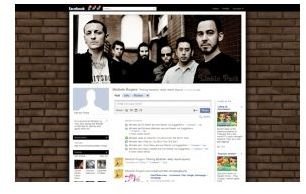 An eerie Facebook layout that is beautifully designed to give a scary feel. Although the background is good, it takes a while to load the page as it is really heavy with images.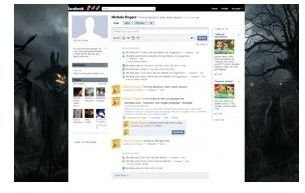 A simple Facebook background that expresses the spirit of Christmas. The background has a Christmas tree that is clearly laid out from the usual Facebook layout. This one is a simple Facebook layout that loads faster.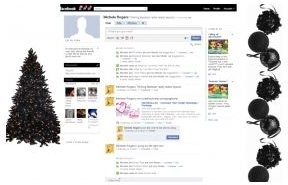 Sunsets and sunrises have always inspired people. This is one such Facebook background for all those nature lovers. The background looks really great, given the time at which the picture was captured and that makes it an ideal Facebook background for the nature lovers out there.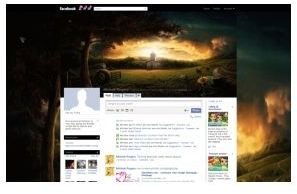 For more attractive, free Facebook backgrounds visit the following websites: