How Can I See Who Views My Facebook Profile? A Guide to Facebook Security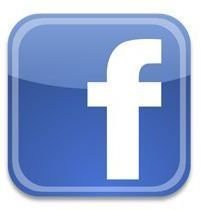 Unfortunately, as of right now, there are no features to let you know who has been looking at your facebook page, which means that you should take a few steps to carefully think about what you are putting on there. This article will give you a few tips on how to keep your Facebook profile safe, as well as walk you through how to hide certain information from outside viewers.
See Who Views Your Facebook Profile: The Scam
A while back, some Facebook applications and links had been tossed around, claiming that you could see who was looking at your Facebook profile. It required that you click several links and even enter your email. Occasionally these phishing scams would even go as far as requiring you to enter your Facebook password. After they got your password and email, they would spam their advertising to the walls of your unsuspecting friends, all the while probably infecting your computer with malware and spyware. You should realize that no third party application or link is going to allow you to view who sees your Facebook profile. The trick, however, is to limit the information that they are able to see if they are not your friend!
Not sure what a phishing scam is? Here's an article on Phishing Scams & Facebook.
Practice Smart Social Networking
Facebook, while being a great place to keep in touch with friends and family, can also be a place that can get you in trouble if you are not careful. It's bad practice to gossip on Facebook, as people you have not befriended can often read your information if your mutual friend comments on it. Don't complain too much about your job - namely your boss or manager - on Facebook either, as it is relatively easy for that information to be found out. Even if you have your settings so outside viewers cannot see what you write, a vindictive coworker might still be able to show your boss. Also, avoid writing phone numbers, house addresses, and even email addresses on Facebook. If people truly need that information, they can always send you a message and ask for it in private.
Hide Facebook Information
Hiding your Facebook information is relatively easy, and a pretty smart thing to do. Facebook offers a fairly a la carte service of what information you can show and hide at will. The default allows people to look at images and wall posts, but hides things like phone numbers, addresses, and your relationship status. If you know that your boss, nosy in-laws (if you have those, that is), high school rivals, or ex-significant others are likely to look you up on Facebook, it'd probably be wise to hide as much information as possible until someone asks you to befriend them.
Here's How You Can Do It!
First, access your Privacy settings. You can do this by clicking on the "Account" tab in the top right of your screen.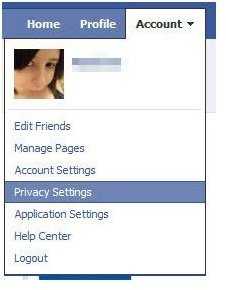 Next you'll be taken to a screen that will show you a small chart of what your current settings are. Here's what mine looks like: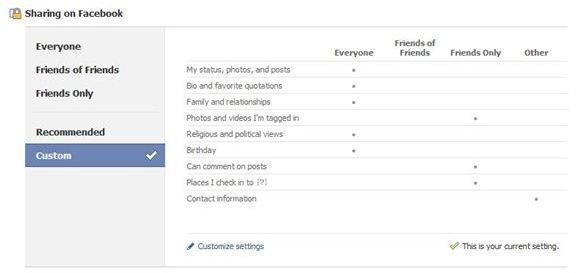 Setting your account information to "Everyone" allows everyone to see every single bit of information in your profile, every picture you're tagged in, all your friends, and even the things you post on your wall.
Enabling "Friends of Friends" allows anyone who shares at least one mutual friend to view all of your information. (Why this is an option is beyond me, to tell the truth.)
Activating "Friends Only" requires a person to send you a Friend request that you must accept before they can see any of the information on your profile. I honestly think this is the safest and smartest option you can go, especially if you feel like a slip up on Facebook could potentially hurt your professional or personal relationships.
Customizing your information is another smart route to go. Maybe you wouldn't mind if people could see your pictures, your bio and favorite quotations. Maybe the only thing you want to hide is your birthday and contact information! Facebook easily allows you to customize what information is shown to others by the way of easy to manage drop down tabs like so: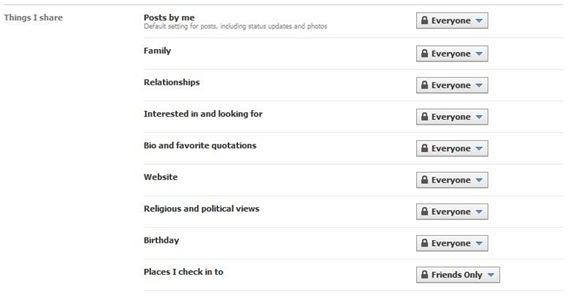 There is even the option of blocking, or blacklisting people from your profile. This is especially useful if you've been harassed by someone, but there are ways around it. Remember, the best way to defend yourself from social networking problems is to limit the information that can be seen, and to conduct yourself in an appropriate manner. The best way I can sum this up has got to be, If you wouldn't say it in person, don't say it on Facebook!