Top 10 Places for Funny Facebook Status Messages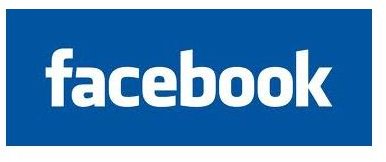 Do you have a Facebook page, but never know what to say on it? Do you log in and see that all your friends have these funny messages that they post and then wonder, how can I be that funny or witty with my status? Well, there's no need to fear. Below are listed a few websites where you can get inspiration for those funny Facebook status messages.
Need a Few Ideas?
Just in case you've been living under a rock or have forsaken all means of technology, Facebook is a social networking site where people can sign up and get updates from family and friends. The site itself was launched in 2004 and in 2010, now has an estimated 500 million users world wide; it is one - if not the - most popular social networking site, alongside My Space, Twitter, and LinkedIn.
The site isn't just for friends and family; businesses have also found Facebook to be helpful; using it as a means to keep in touch with their customers and vice versa. Many companies are seeing the usefulness of having an online presence that is tied to not only Facebook, but Twitter and LinkedIn as well.
The structure of Facebook is the main page which a user sees when they log in - this page has a listing on their friends and family's updates; someone may have started dating a person or they have posted a link to something. These things are done at the top of the page, in a box that states "what's on your mind?". This is your status message. This is what tells people what's going on in your life. For the most part, you probably state that you hate Mondays or your neighbor is driving you crazy or - if using a Facebook app on a smartphone - that you are currently stuck in traffic, with no signs of moving. Ever.
But sometimes - or often - you can't really think of anything to say or you just want to post something funny. Below are listings for some funny Facebook status messages.
10 Sources for Funny Facebook Status Messages
The below sites are not just for Facebook; they can be used for other social networking sites as well, like Twitter and My Space. Here are spots 1-10.
Whether or not you use some of these within your Facebook profile, you will at least get a good laugh or a bit of amazement with how people go about using their Facebook.