Building a vBulletin Community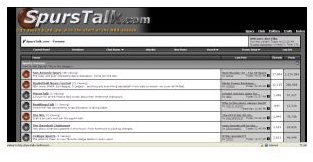 Message boards are a powerful means to attract and retain a large amount of web traffic.
While a number of message board software packages are available, vBulletin has become the standard in the industry. This company has over a half decade of experience in the field and their product is rich with customizable options.
Building a substantial message board community on vBulletin definitely takes dedication, persistence and a lot of time. However, once achieved, these vBulletin communities can easily be monetized with the implementation of advertising and will help the value of any website rise considerably.
After installing vBulletin on your domain, the first step to building a vBulletin community is to setup the message board exactly how you want it. Adding modifications or customizing templates is easiest and most pain-free prior to the official launch. When setting up your vBulletin community, make it as easy to use as possible. Complicated arrangements will scare off more members than it will attract.
The next step is to get a committed group of members who will help get the vBulletin community off the ground. These users can be other members of the website, business associates, online friends or even people who are paid to help out. At least ten to twenty members are needed to create the appearance of a successful community. These initial members should post on the message board as much as possible to produce content, promote interaction and attract others to join in.
Getting the word out is the third step. Many avenues are available to assist in promoting a new vBulletin community including advertising online, advertising offline, optimized search engine placement and simple word of mouth. A useful tip is to promote the message board within other prosperous communities when applicable.
The final step in building a vBulletin community is to treat the members fairly. Avoid any type of member hierarchy and encourage togetherness. Straightforward rules and regulations should exist but don't go overboard. Remember, most people remain active on message board communities because they are having fun. If you take out the fun, even the most loyal members may look elsewhere.
This post is part of the series: vBulletin
Information for people who use, or want to use, vBulletin.