What are Joomla Plugins and How Do I Find and Install Them?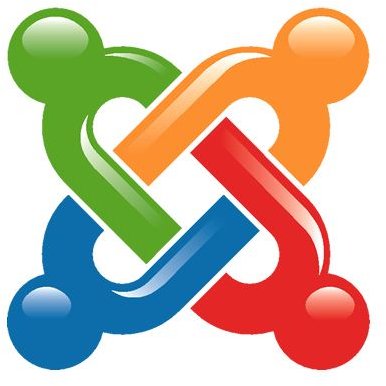 If you're using Joomla as your CMS, you might already know all the perks of the program. It's extremely easy to use, quick to update, and is infinitely customizeable with the addition of plugins and extensions. Even when using premade templates, your site can look entirely different from someone else's just by moving around modules and adding some plugins. This article will walk you through the process of learning what a Joomla plugin is, as well as where you can find plugins and extensions, and how to install them.
What is a Plugin? What's an Extension?
Joomla's plugins are prepackaged code that you can install into your Joomla to handle certain functions. They're great for handling things like image galleries, comments, authentications, image effects, and more. Plugins work behind the scenes and can often be called upon within any element of a page or as modules themselves. Joomla extensions, however, are basically just anything that can be installed within Joomla - these can be prepackaged plugins that work as modules, templates, or even language packs. So, all plugins are extensions, but not all extensions are plugins. You see?
Where Do I Find Plugins?
A quick Google search will yield a surprising amount of results for Joomla extensions, but you should be wary. Not all extensions are fantastic, and some aren't compatible with certain versions of Joomla. It's important to learn which version of Joomla you're working with. (I recommend 1.5!) After you figure out what version you're working with, most of the hard work is done. Now, it's just time to crawl some websites to find which plugins you might want. Here's a list of a few websites that I personally enjoy.
Joomla Extensions Directory
This is the official Joomla extension website, and it's absolutely packed full of great official, as well as third-party extensions. You'll easily be able to find a plugin to handle any function you need! And one of the best things about this website is that not only will you find high-quality third party extensions, but there are hundreds that are free of charge. Free plugins for Joomla? Awesome!
YOOtheme's YOOtools
YOOtheme is a long time favorite of mine. While they're not free by any means, they are relatively well priced, and the extensions (YOOtools, as they're called) are the highest quality you'll find. There are dozens of plugins to handle image effects, image galleries, Twitter widgets, and even logging in.
RocketTheme's Rok Collection
If there's one thing that I've been kicking myself about not finding sooner, it has to be RocketTheme's Rok collection of plugins and extensions. RocketTheme is definitely what you want to use if you're into alternative site design and you want some reliable, cool plugins to jazz up your site.
How Do I Install Joomla Plugins?
With Joomla, plugin installation is surprisingly easy. Here's a quick walkthrough. I grabbed a free plugin from the Joomla Extension Directory. I'm using IE6Alert, which displays warning text to IE6 users and provides a list of links to other browsers.
Download your plugin to your Desktop or somewhere else where you won't have to dig for it. Do NOT unzip your file unless they tell you to.
In your Joomla backend on the top menu, click Extensions and then select "Install/Uninstall"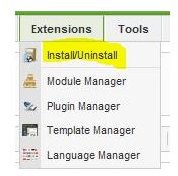 In the Upload Package File box, click "Browse" and locate your file. When you have done that, click "Upload File and Install."

And you're done. You'll be greeted with a success message if your files uploaded successfully. Your new plugin will be located either in your Plugin Manager where it may need to be activated, or in your Module Manager where you must insert it into your Joomla page.

Image Credits
All screenshots were taken by Amber Neely.