5 Great Twitter Widgets for Myspace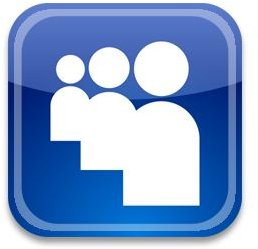 Looking for Twitter Widgets for Myspace?
So you've got a Twitter widget on your blog. And even one on your Facebook. You tweet from your phone, from the web, from your desktop… but the one place you haven't put a Twitter widget yet is your Myspace page. A quick search on the internet seems to yield endless results for Twitter widgets, but many don't work with Myspace.
Don't fret! Myspace allows embedding of HTML and Flash code, which means that many widgets will work flawlessly with Myspace, even if they aren't designed specifically for it. This article will showcase five Twitter widgets that will work great for Myspace.
Official Twitter Widget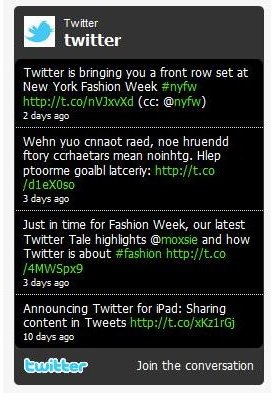 Don't think you have to stray very far from Twitter for a great Twitter widget for Myspace. The Official Twitter Widget, which is available from the Twitter website, is probably perfect for most people's needs. With the ability to showcase your latest tweets in an easy-to-read list, as well as customize just about every color on the widget itself, it's got everything that a Myspace user is looking for. There are also other options to display searches (hashtags), favorite tweets, and even your favorite lists.
Twitter Widget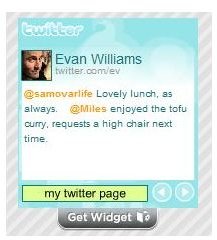 Looking for something small that could fit easily in the sidebar of your Myspace profile? The Twitter Widget from WidgetBox is just what you're looking for. It's small, square, and displays a single tweet at a time. It's also Twitter-themed with a classic blue and white with clouds in the background, and even features a forward and back button for people to browse your tweets without leaving your myspace profile.
Twitter's Compact Flash Badge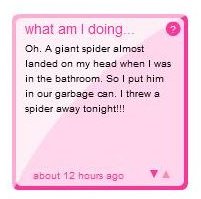 Twitter's official Compact Flash Badge widget can also be easily embedded into your Myspace profile. This is the classic Twitter badge, and everyone still really enjoys it. It works a lot like Twitter Widget from Widgetbox as it's a compact square twidget with the ability to browse tweets via buttons, but this specific twidget allows for color customization, and even comes with helpful instructions right on the page. Classy, as well as classic!
Wish A Friend's Themed Twitter Widgets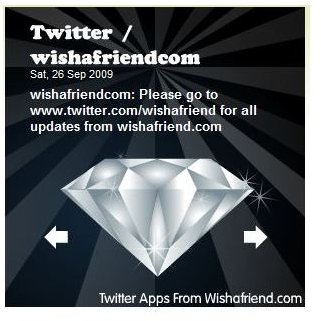 If you're looking for Twitter widgets for Myspace with a lot of themes and a slick flash layout, Wish A Friend's collection of Themed Twitter Widgets might just be for you. These display a little animation, as well as showcase a theme of your choosing. With dozens of themes to choose from, you're sure to find the one you like! This particular widget also includes forward and back buttons for those of you who want people to be able to browse your tweets easier.
TwitterSticker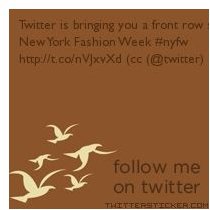 Looking for something simple, effective, and super easy to use? TwitterSticker is hands down one of the best ways to display your tweets on your Myspace profile. Sure, it's not Flash or AJAX powered. And yes, it's fairly simple. But with four amazing backgrounds and banner styles to choose from, the ability to customize your font color and size, and it's ability to create an image that is easily displayed on your page every time, regardless of whatever else is on your page, this is hands down one of the most reliable Twitter widgets.
Image Credits
All screenshots were taken by Amber Neely and are intended for demonstrative purposes only.