How to Add Users to Joomla Websites: Changing, Adding, & Removing User Permissions

Why Add Users to Joomla?
There are dozens of reasons to add users to Joomla! For example, with the amount of spam content that ends up on the average blog, requiring an account on your website to post a comment will allow for a stop. Joomla also offers social networking capabilities for registered users with third party plugins. And of course, adding registered users can allow you to showcase only certain parts of the website to your registered users. This article will walk you through basic user management in Joomla 1.5.
Adding Users
There are actually a few different ways to add users into Joomla. The first way is to add in a user and password protect it yourself. To do this, follow the steps below:
Access the User Manager, which can be found on the main page (control panel) menu.
Inside the panel you've got a few things you need to sort out. In the User Details, you need to create a name, user name, email, and password for your new user. Don't forget to set the group permissions for your new user! I'm going to leave it at the default "registered." Here's an example.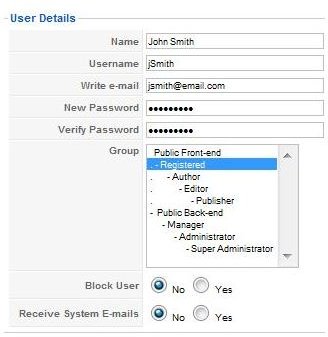 Next thing you've got to do is set the user parameters. Set your language to whatever the language of the rest of the site is - for me, that's English. Now, for the HTML/WYSIWYG I know off the top of my head that I'm most comfortable with TinyMCE 2.0 - so I'm going to set it to that. It's a very straight forward editor that all users will easily be able to pick up.

Save your user and look in your user list.

The second option is to allow users to register themselves. To do this go to your Module Manager, create a new module, and select "login" from the preset list.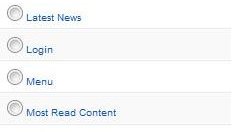 Within the login setup page, the easiest way to get it started off is simply to leave everything set to the default with the exception of the title - name that whatever you want, though I myself am partial to "login." Save your module. If you don't want your login module to be to the left, feel free to change its position as well.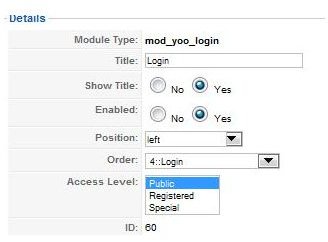 Save the login module, and users will now be allowed to login, register, and request forgotten passwords from the front page.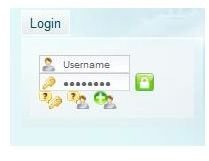 Editing User Permissions
If you find that you've made a mistake, need to change a users parameters, or even issue a temporary (or permanent!) ban on a user, it's really a one step process. Access your user manager like you did before, and find the user you wish to edit. Click the user name, and edit whatever parameters you need to, much like creating a user from scratch, but less work.
Deleting Users
Deleting users is also surprisingly easy. From time to time you might find that your list is occasionally cluttered with spambots. Yes, they can register. While it is harder for them to post because it's hard for a spambot to log in in Joomla - they can still register! So the easiest thing to do is occasionally do a little spring cleaning from time to do.
Identifying a spambot is easy - they'll have strange names and unrelated emails. Simply check the box next to the spambot name. Here's a few I've selected to delete.

After that, hit the delete button at the top of the page.

Here's my filtered list! It's surprising how spammy you get if you forget to clean it out.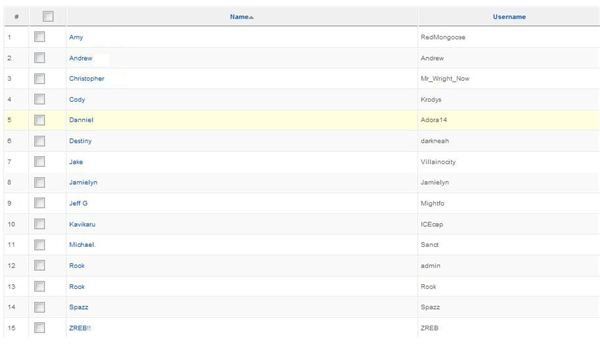 Image Credits
All screenshots were taken by Amber Neely and are intended for educational purposes only.