10 Great Dreamweaver Plugins: Tools for Easier Coding & Design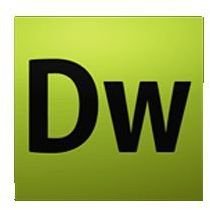 Fast and Easy Solutions
Plugins, also known as extensions, are advanced functions and effects that widen the range of features available on
your Dreamweaver software. The main goal of these plugins is to simplify the process of using popular software features with minimal requirements and fast set-up. Here you will find the top 10 Dreamweaver plugins to use as an extension on your current software.
1. Visual Calendar
The Dreamweaver Visual Calendar plugin (along with all the other plugins listed below) works with Dreamweaver MX, MX 2004, DW 8, CS3, CS4, CS5 and all later versions. They also require PHP on the user's hosting account. Dreamweaver Visual Calendar allows users to create a fully functional calendar, capable of planning events and keeping notes.
2. Comment System
The Dreamweaver Comment System plugin allows users to simply insert a comment form into their webpage, in order for viewers to leave comments. The Comment System gives the site owner permission to add or delete comments as needed. Comment management for this Dreamweaver extension can be found on the administration page.
3. Newsletter
The Dreamweaver Newsletter is a basic extension that provides a subscription newsletter sign-up on your web page. The plugin sends your latest newsletter to each subscription sign-up automatically. The Newsletter system does not involve your hosting company, unless the user is associated with a Windows server. Only one newsletter system can be installed within a domain or sub-domain.
4. Send to a Friend
The Dreamweaver Send to a Friend plugin allows web site owners to widen their site traffic. The Send to a Friend extension for Dreamweaver allows your visitors to recommend your website to their friends and family through a user-friendly form. The plugin sends an email to each one of the persons who are recommended to your website with a personal message entered by the user, as well as a link back to your website.
5. Hotspot Image Highlight
The Dreamweaver Hotspot Image Highlight plugin allows users to configure text and images into hotspots in the Dreamweaver software. The "hotspot" images contain clickable links that can present information when the mouse is passed across the image. This is a sophisticated method of presenting information without taking up excess space on your website.
6. Loading Page
The Dreamweaver Loading Page plugin provides a web page that indicates the loading process of your website before entering. This is useful for web pages that contain large images or excess text that take additional time for page loading. When a page does not load automatically when a visitor clicks, they may leave the page. When a loading page is incorporated, the user will know the page progress.
7. TDE Website Editor
The Dreamweaver TDE Website Editor extension is a compact tool that allows users to edit certain sections of their webpage using a HTML (WYSIWYG) editor. This Dreamweaver plugin requires only basic web skills and gives web site owners the opportunity to edit their own web page text without the risk of altering important HTML coding.
8. Video Inserter
The Dreamweaver Video Inserter plugin allows website owners to insert videos into their web pages. Popular videos from your favorite YouTube channels, MySpace videos, Google videos and more can be posted easily through this Dreamweaver plugin. Users can also insert and play videos in various formats including .QT, .MOV, .MPG and .AVI.
9. Font Magnify
The Dreamweaver Font Magnify plugin allows web site visitors to easily increase the size of the page font to read the content without eye strain. Each time the same visitor re-visits your web-page, the appropriate cookies are found and their recommended settings are presented. Selected sections can be made smaller or larger using two buttons, A+ and A-. The association of the content sections is used by assigning classes to the various sections of text.
10. Social Bookmarks Inserter
The Dreamweaver Social Bookmarks Inserter plugin is used to promote a product or website using social networks. MySpace, Digg, Del.icio.us, among many others, make it extremely simple to promote your service by adding bookmarks. With a single click, a bookmark is selected and website owners can obtain free publicity and traffic directly from their browser.
Finding Dreamweaver Plugins
The Adobe Marketplace and Exchange provide hundreds of tools and services to extend your Adobe and Dreamweaver products. Dreamweaver plugins allow users to simplify accomplish a task on their site that would otherwise require advanced coding and time.
Resources
Text Source:
Image Source: