Best Sources for Free Website Navigation Buttons - Free Button Packs and Button Generators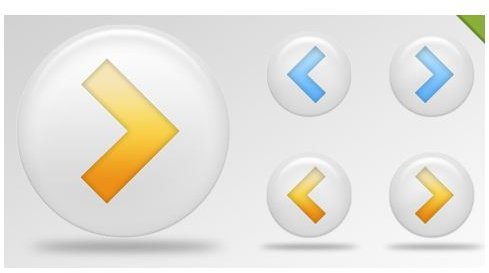 Download Free Website Navigation Buttons
The easiest way to get free website navigation buttons is to download them from one of the many sites where such buttons are available. In some cases the navigation buttons are part of a larger button pack, while in others they constitute a separate package.
Free website navigation buttons are available in different styles and color palettes. For instance, if you are looking for Web 2.0-style free website navigation buttons, this free arrow pack contains some buttons you can use. The buttons can't be used right away because they are in .psd format, which is the default Photoshop file. You need to use Photoshop to make them into .png, .gif, or .jpg before you add them to your site but the advantage of their .psd format is that you can modify them if you need to.
Another good pack of free arrow buttons can be found here. This pack of small, square arrows includes free icons in 8 colors.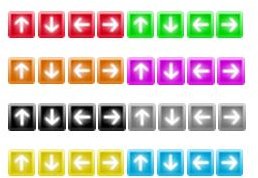 If you're looking for more than just arrows, you might want to check out this pack of 165 website icons from GoSquared!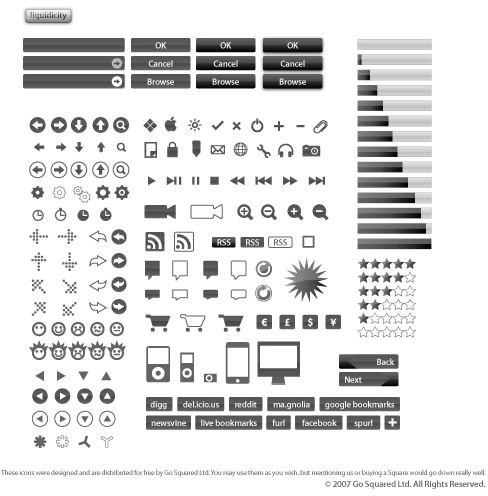 When you find a pack of free website navigation buttons, before you put them to use, read the license. In many cases the buttons you have just downloaded are really free and you can use them without any worries. However, be careful because in other cases the commercial (or any) use of the buttons in your designs might require something in return – to mention the site, or a back-link, or something else. This is why you need to carefully read the license, so that you don't unintentionally violate it.
Create Your Own Website Navigation Buttons with a Button Generator
There might be tons of free website navigation buttons online but if you don't like them or if you think they are not a usability improvement for your site, you have some other options. If you can't find suitable free website navigation buttons, the best you can do is open Photoshop or GIMP and design them. If you are an experienced designer, designing a pack of navigation buttons won't take you more than a couple of hours at the most (brainstorming included).
However, if you don't have the time to design navigation buttons from scratch, the next best option you have is to use a button generator. There are a few good button generators online and you can give them a try. For instance, Search Bliss offers a few good ones and you can try them. If you want to design 3D navigation buttons, here are the options you have: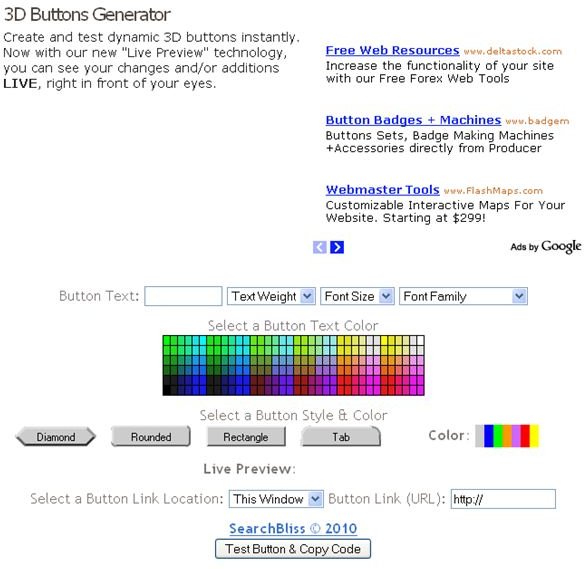 The button generator above isn't specifically for navigation buttons, but if you enter the appropriate text (i.e. Home, Next, Previous, etc.), you will soon have really cool navigation buttons for free. There are many options you can set, so you can make the button (almost) exactly to your liking.
If these options for free website navigation buttons aren't what you need, there are many paid navigation packages you can get. And of course, you can always design your own sets of website navigation buttons.