Make a World of Warcraft Video and Put It on the Web: Video Capture Software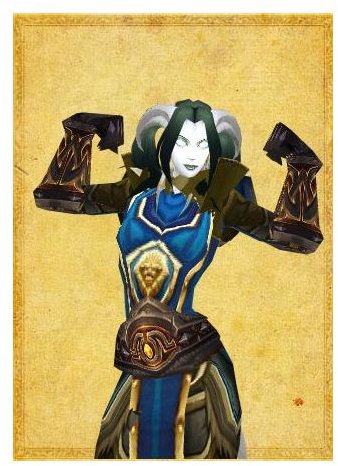 Making World of Warcraft Video
World of Warcraft is an increasingly popular game. With millions of players across hundreds of realms, there's plenty of things to do and people to meet. One of the most fun things about World of Warcraft is that encourages socialization and having fun via dungeons, raiding, and seasonal events.
Growing ever more popular is the trend of putting WoW videos on the web, ranging from everything to one-man raid encounters, detailed "how to exploit a bug" videos, world-first runs, and even elaborate music videos acted out by entire guilds. If you've ever wanted to learn the steps involved in making a WoW video to put on the internet, this guide is for you. It'll walk you through what programs you can use to capture the video from World of Warcraft, what programs you can use to edit the video (if necessary), and some great video hosting options.
Capturing the Video
To put a WoW video on the web will require you first to capture a WoW video from the game. To do this, you're going to need a video capturing program. Basically what these will do is record your video while you play and save it so you can view it later. Often times, these programs also can record both output sound and input sound, allowing you to capture game noises as well as Skype conferences, Ventrillo conversations or Teamspeak chat. Be careful though, as this also means that there's a chance it could record from a program like iTunes or Winamp, so make sure your MP3 players are turned down or off if you don't to hear them in a video.
A big downside to capturing video while playing WoW is that older computers wil most likely grind to a halt while doing this, and even some newer high-performance computers may experience a little lag here and there. It's a good idea to test out your capture software before doing anything critically important, especially tanking or healing a raid.
FRAPS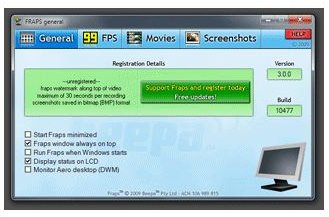 Fraps has long been the standard in capturing video from games and other full-screen programs. Fraps allows you to capture video up to 2560x1600 with extreme ease, and supports frame rates of 10 to 120 frames per second.
Fraps will capture both inbound and outbound audio, so if you're looking to include voice chat sessions as well, Fraps has you covered! Fraps has both a free and a premium version, which costs $37 USD and covers all future updates made to the program. The free version will add a watermark to your video and limits you to 30 seconds of recording at any given time. We've got a review of Fraps right here to help you decide if the money is worth it!
TAKSI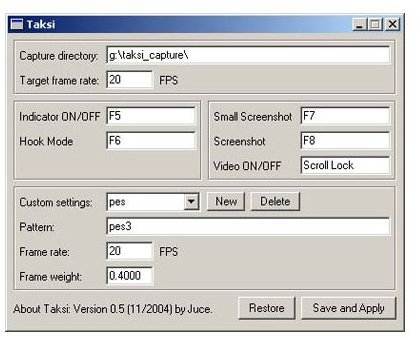 Taksi was inspired by Fraps, but was created in order to provide the gamer community with a free, open source video capture program. It supports user defined key mapping, and will record your videos to your screen resolution. It's worth making note that Taksi has not been updated since 2006, so computers running newer OS's like Vista and Windows 7 might have a difficult time with it, or it may not run at all. Taksi is Windows only.
Once you have your video recorded, the next step is the editing process. We'll talk more about that on the next page.
Editing Your Video
After you've recorded chunks of video, you might want to edit them together, snip out parts that were particularly uninteresting, or even add music or other effects. This can easily be done a number of ways with a number of programs. This really boils down to personal preference, budget, and ease of use, so I'll list a few programs that are available to edit video with.
Adobe Premiere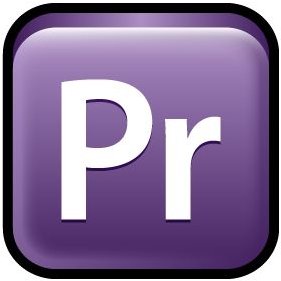 Okay, this isn't a free option by any means. Adobe Premiere is going to cost you a pretty penny (though sometimes you can find older versions that went unsold in retail stores on Ebay for a significant discount) if you don't already have it in your arsenal of software.
However, Adobe Premiere is the best for a reason. You can easily edit videos, create tween effects, add and subtract sound as needed, and you get a whole library of features to play with. If you've got the money and time to learn to use Adobe Premiere, this is my program of choice.
On the fence about spending the money? There's always the smaller, more streamlined version called Adobe Premiere Elements. Check out our review of Premiere Elements here!
Windows Movie Maker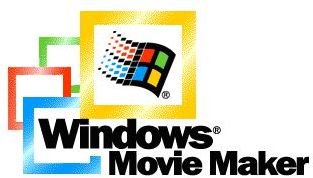 Windows Movie Maker isn't an incredibly high-budget piece of software, and your results will most likely be average. That being said, if you're not doing anything fancy with your clips, this is an absolutely awesome alternative. Normally, Windows Machines from XP through Windows 7 automatically have this feature installed, but if not, the download and install is free. If you're looking for free and easy, this is your best bet!
New to Windows Movie Maker? This tutorial will set you straight!
iMovie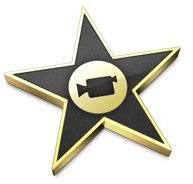 iMovie is pretty much the same thing as Windows Movie Maker, except this is geared toward the Mac users out there. This comes pre-installed on all new Macs, and also is available for those who want to purchase iLife, a software sute that sort of mimics what you can do with the Adobe product line.
Looking to get Started with iMovie? Here's a great starting lesson!
On the next page, we'll take a look at various web hosting options for your final video.
Hosting your Video
To put a WoW video on the web, you've got to have a place to host it. There are actually several options, many well known, as well as a bunch of obscure sites and options. Basically, when looking for a place to host videos, you should keep a few things in mind.
1. How large can your file size be, and what is the maximum length of time it can run? Depending on what you're creating, you might need a very small amount of space, or you might need something a bit larger. If your preferred video hosting site limits your run time of videos, don't be afraid to split them up into multiple parts.
2. Can I easily share my creations? What's the sense of uploading the videos to the internet if you can't share them! Sharing a video should be as easy as pasting a link to a friend. They shouldn't have to dig around for the video in a convoluted web design. Simple is better!
3. Will others be able to find my video? This can either be a positive or negative, depending on what you're looking for. The best options will allow you to do both - simply to have the videos available to the general public, or easily hidden to a friends-only or direct-linking only method.
Youtube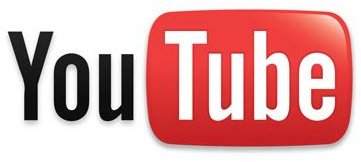 YouTube is probably your best bet. They're a giant in the video-hosting community for a reason. With a maximum playtime of 10 minutes per video, and the ability to upload videos in high definition, YouTube makes it incredibly easy. The downside? YouTube is insanely popular, and there are a lot of chances that you'll get harassed in the comments. Luckily, with easy comment removal, comment moderation, and even the ability to disable comments all together, this is a fairly easy problem to remedy.
Looking for a few more alternatives to YouTube? Check out our list of video hosting sites!
Vimeo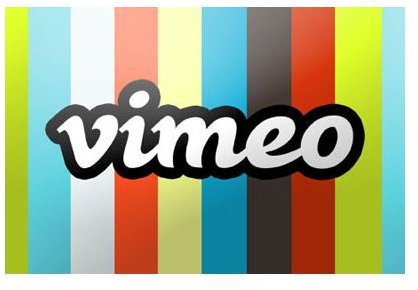 Vimeo is like Youtube if Youtube were more closely monitored and had less screaming 15 year olds on it. If you choose to rock a free account, it allows you to upload up to 500MB per week, have three separate albums, and no time limits at all. It's not a bad choice if you're looking for an alternative to YouTube, and even seems to be better in certain aspects.
It also allows for a certain amount of video player customization and the ability to password protect videos, both advantages over other video hosting sites out there. If you're not opposed to paying roughly $10 USD a month, Vimeo removes ads, gives you the option of allowing you to put your files up for download, and even attach your account directly to a domain name. Not too shabby!