6 Great Facebook Alternatives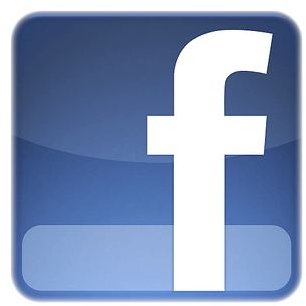 With 500 million users and counting, Facebook has become a household name and can be instrumental for both work and play. However, whether concerned about privacy, data security, or simply not wasting time with addictive games and distracting chatter, many people are interested in minimizing their use of Facebook but do not want to give up on the social networks they have built there. This article describes how you can continue to utilize Facebook without ever even visiting the site.
Status Updates: Ping FM
With Ping.fm, you can update your status in any number of places–Twitter, IM status, etc.–and have it pushed to various other services, including Facebook. If you use Twitter, you can update your Facebook status via Facebook's Twitter application.
Chat: Meebo

Pidgin was once the best option here, but Meebo has since integrated Facebook chat into its offerings and is overall a more accessible, simpler tool since you can access it anywhere online. Meebo allows you to chat with your Facebook friends alongside buddies from Google Talk, Yahoo!, AIM, and other chat services.
Messaging: Email
Email is an essential form of communication, but you do not need to do any of it through your Facebook Inbox. In fact, if you keep message notification alerts from Facebook "on," then you can read your messages in your chosen email client and reply there, assuming you know the sender's email address. Unfortunately, if you don't know the sender's address, you'll have to get onto Facebook, making this an imperfect solution.
Link Sharing: Diigo
People love to share links on Facebook, but you don't have to get on Facebook to follow suit. As mentioned elsewhere, Diigo is my favorite for social bookmarking, and it can automatically update to delicious, which in turn can update Facebook without you ever visiting the site. However, you will not be able to see your friends' links without logging on, so this is only a partial solution.
Photos: A Photo Sharing Service or Export Photos
Ideally, you should have your photos on a photo sharing service like Picasa, Flickr, or SmugMug, which can stream your photo updates into Facebook without you ever having to log in. If you aren't already using one of these services, then try the Export Photos app to download your albums to your computer for a quick backup.
Events: Pingg & 30Boxes
Facebook's Calendar app is useful only for setting up group events for friends who are on Facebook already, but, if you're like me, most of your events will include invitees who aren't. Therefore, you inevitably must use another site, and I highly recommend Pingg, which offers full integration with Facebook. While Facebook's ubiquitous Birthday Calendar app is pretty useful, I have it integrated with my calendar on 30Boxes, so I can see upcoming birthdays without ever entering Facebook.
These six alternatives allow you to maintain a Facebook presence without ever visiting the site. Of course, if you want to see what your Facebook friends are up to, view their links, play addictive games with them, and so on, you're going to have to log into Facebook every once in a while. However, for someone with only limited interest in such activities but with a desire to continue feeding their personal information to the biggest social networking site on the planet, these alternative services should work quite well.