6 Free WordPress Rounded Corner 3-Column Themes For Your Blog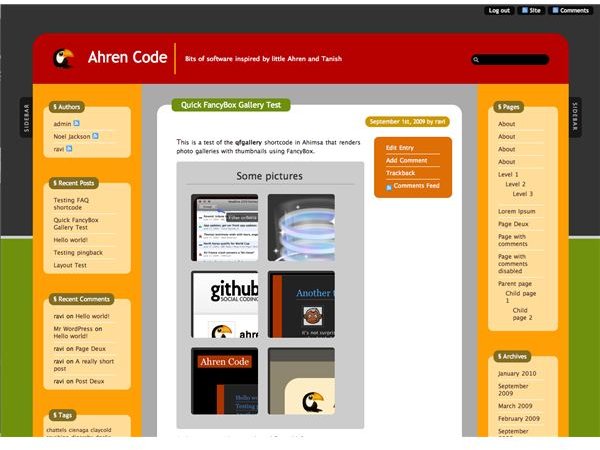 Ahimsa
https://wordpress.org/extend/themes/ahimsa
Ahimsa is cute as a button. The developer claims it's his first try at a WordPress theme. If it is, he should try more. Ahimsa is updated for the latest version of WordPress, uses CSS to create its rounded corners (which means it's lightweight on the graphics load), and is packed with features.
Features included in the Ahimsa theme are threaded comments, comprehensive theme options page, skinnable color schemes, built in shortcodes, and of course widget support.
Aerodrome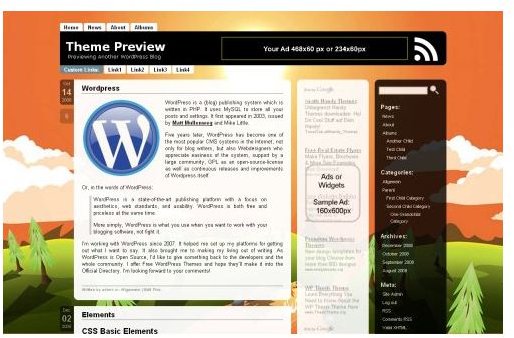 https://thebuckmaker.com/aerodrome-103/
A rounded corner 3-column theme with the content flush left, Aerodrome is another nifty-looking WordPress theme. It features a large, customizable background image that peek through the transparency effect in the sidebars.
Aerodrome features a "sticky post" option for keeping featured content at the top of the home page, 10+ custom background images provided, subpages menu below the header, and really nice-looking comments formatting.
Glossy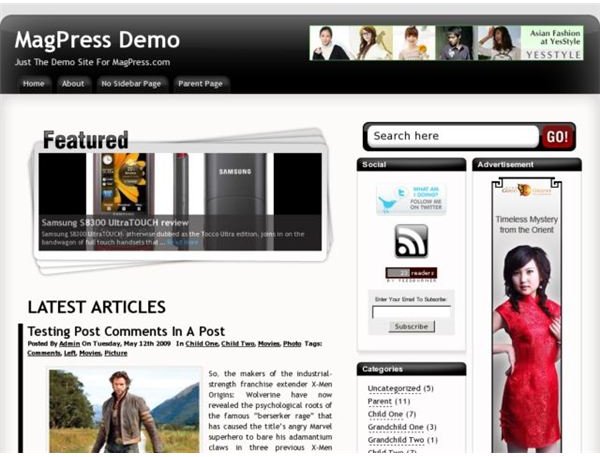 https://themes.weboy.org/glossy/
Glossy is a magazine-style 3-column theme with rounded corners. It features a stark black and white palette, both sidebars to the right, and built-in theme optoins. Glossy is AdSense-ready, includes threaded comments, featured post option, Twitter integration, widgetized sidebars, and Smoothgaller for showcasing featured content.
Grass Roots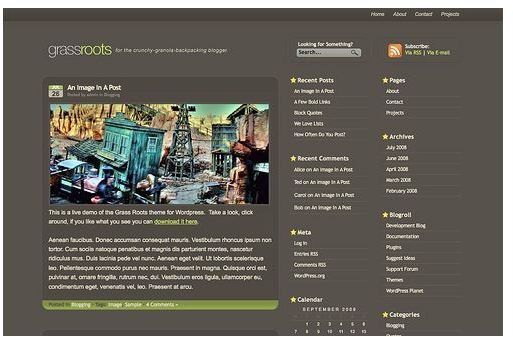 https://grassroots.wellmedicated.com/
Rounded corners can lead to a very mellow, serene blog feel, and Grass Roots exemplifies this tendency. Designed in soothing grays and greens, Grass Roots features a fully widgetized sidebar, 3 column designs, and custom, easy-to-find search field.
WP Premium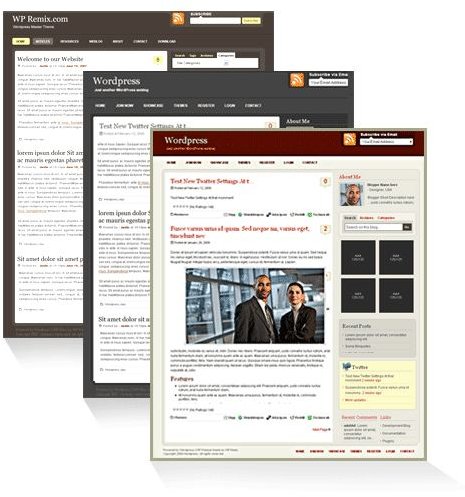 https://cssace.com/wp-premium-theme/
WP Premium is a premium paid theme that offers a free version. The free version is chock full of the same high end features found in the paid versions, with the only caveat being that you must retain the theme credit in the footer. Sound like a good deal? I thought so.
The theme has been designed for the serious blogger, with dropdown menus, Twitter integration, 3 color schemes, and tested to work with popular major plugins.
Tipz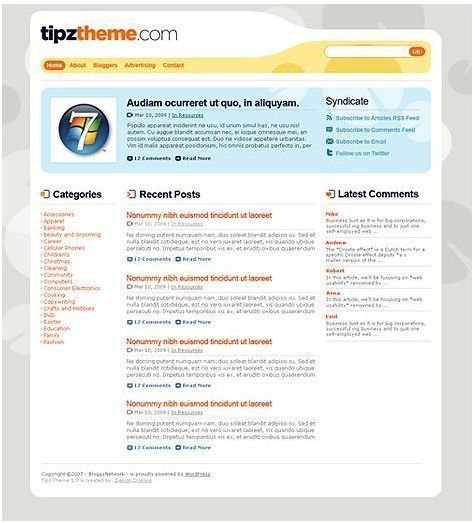 https://designdisease.com/portfolio/tipz-wordpress-theme/
Design Disease, the masterminds behind the rounded corner 3 column WordPress theme Tipz, offer several rounded-corner themes for free at their website. Tipz stands out for its professionalism in spite of the casual feeling offered by most rounded corner themes.
Tipz pulls it off because of the 3 column-spanning featured post area just below the header and navigation (the blue area in the screenshot). It ties together the entire page and lends gravitas to the theme. Oranges, blues and yellows look friendly without being off-putting. The theme is fully widgetized and features integrated custom search field.
If you've been looking for WordPress rounded corner 3-column themes, try out one of these. They appear well-constructed, and they're attractive and packed with features bloggers look for.