Joomla Theme Spotlight: 3-Column Joomla Templates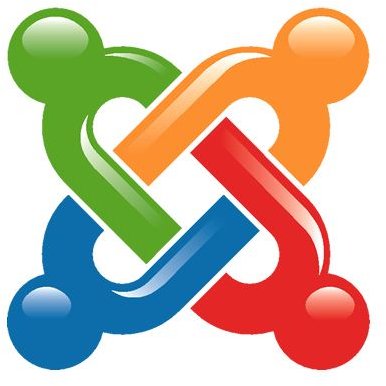 3-Column Joomla Templates: Why?
One of the greatest things about three column layouts is the amount of versatility they allot a user. The most classic way of using a three column layout is to use your far left column for a menu, your center column as your main content, and your third column for advertisements or any bit of extra links you would like to display.
However, the nice thing is that many three column layouts for Joomla allow for you to switch it up and make your site more visually appealing. Most Joomla themes are actually three-column by default, so this article really is only a jumping off point for all the great themes out there! However, this article will spotlight five of the best 3-column Joomla templates, that way you have a site that is both functional and appealing.
Kinetic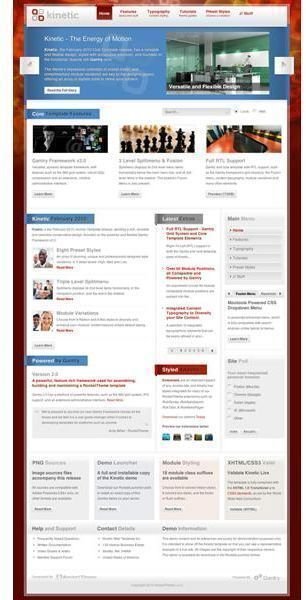 Kinetic by RocketTheme is a great 3-column Joomla template, as its general layout is very slick, yet professional. This could easily be used as either a business site or a personal site, depending on what embellishments you would like to add on your own.
With over 20 different types of modules and more than 60 different module positions, you don't have to worry about your site looking just like everyone else. It'll work like a dream on Firefox 3.5, Opera, Safari 4, Internet Explorer 7 and 8, and is W3C XHTML 1.0 Transitional. W3C CSS 3 Valid.
Royal Plaza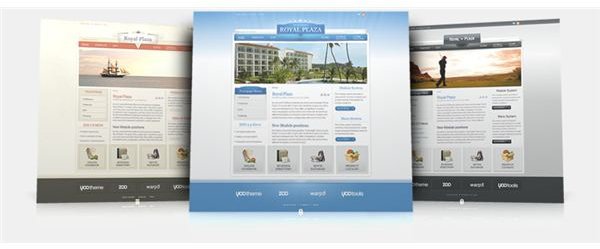 If you're looking for something professional but with personality, Royal Plaza by YOOtheme might be the answer to your prayers. Search engine friendly and an incredibly compact size, this fantastic theme is professional quality, but will still make your visitors feel welcome. Three distinct styles allow you to change to what feeling you'd like to give off with minimal effort. Oh, and did we mention that it works with all of your favorite YOOtools? Nice.
Mirage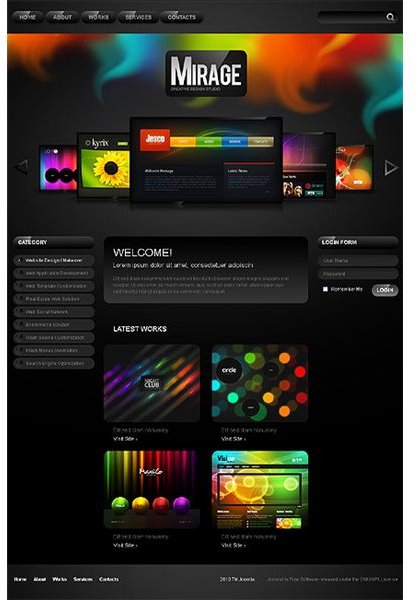 If you're looking for something a little more fun, Joomla-Templates has what you're looking for: Mirage. A stunning dark layout with neon accents, this is a great layout for everyone looking to catch some passers by. With a built in scrolling slide show, and a color-cycling multi-color flame scene hanging down from the top, this is a must-see template! Includes all the PNG, flash, and PSD files that way you can make this template 100% yours.
Interior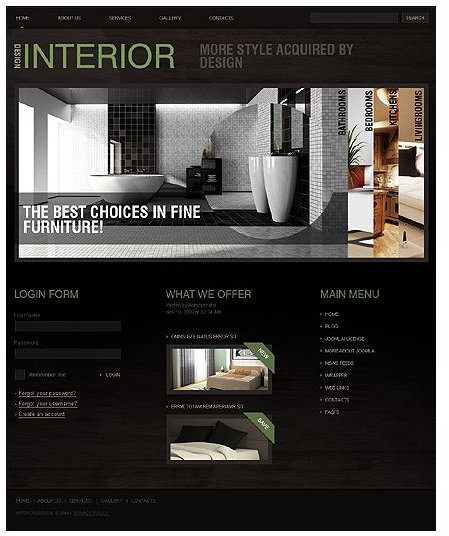 Interior by Template Monster offers you a professional looking three column layout with integrated Flash elements. A beautiful 1600px wide theme offers a fully immersive experience for you and your visitors, and with included PSD, FLA, PHP, and SWF files, you can make this site as unique as you.
Iridium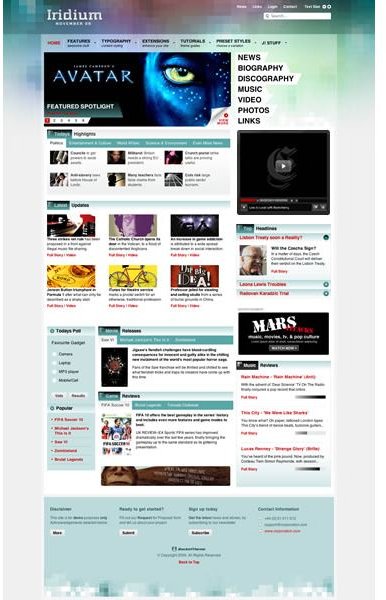 Iridium by RocketTheme offers an incredible amount of customization thanks to six different themes and eighteen different background combinations which allows it to fit any number of different websites. Catchy themes allow it to be a business front, a blog, a club website, or pair it with RokCart and it becomes a great online market place! Compatible with Firefox 3.5, Opera 9.6, Safari 4, as well as Internet Explorer 6, 7, and 8. Don't forget that it's also W3C XHTML 1.0 Transitional. W3C CSS 3 Valid!
Image Credits
All images above are demonstrations of the templates featured in this article.