How to Delete Your Facebook, Twitter and Myspace Accounts Permanently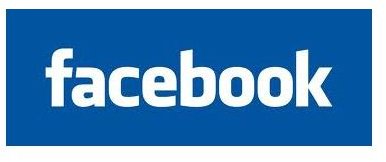 Too Much Social Media?
With millions of new users signing up to new social networks every day, the popularity of social networks is at an all time high. Almost every computer user now is registered on at least one or another social network. Facebook, the world's largest social network is now nearing 500 million users and even Twitter and Myspace have millions of users.
With the rise of social networking, our lives have become public, all user information is available publicly by default. Many users construe this as a threat to their privacy, while others feel as though they've gotten lost in the social media circus; in either case, the only way to get out is to completely disconnect from the social networks and that usually means a deletion or deactivation of your account.
Here, we'll look at deleting your former social network accounts.
Deleting Facebook
This method of getting rid of your Facebook account actually won't delete it, only deactivating it so that others can't find you or friend
you. This allows you to come back in the case that circumstances are what led to the deactivation. However, if you do want to delete your account, you will need to visit the Facebook Help Center and select the delete account option.
This process will deactivate your Facebook account for two weeks. However, if you do not use Facebook during this time, your account will be deleted. Deleting your Facebook account will remove all traces of information and is a permanent action. This will result in you needing to resign up and refriending all of your friends.
To delete your Facebook account -
Log in to your Facebook account using your email address and password.
On the top right, click on the Account option and select Account Settings.
In the Settings tab, click on deactivate in the Deactivate Account section.
On the deactivation page, you have to select a reason why you want to deactivate your Facebook account. You could also type in an optional explanation.
Just click on the Deactivate My Account button and your Facebook account will be deactivated.
How to Delete Your Twitter Account
To delete your Twitter account -
Log in to the Twitter website using your user name and password.
Click on the Settings tab on the top right of the page.
In the Account tab, scroll to the bottom and click on the Deactivate my Account link.
This will take you to the next page. Make sure you really want to deactivate your Twitter account. Once you go through with this, all your data will be deleted and you won't be able to recover it.
If you still want to deactivate your Twitter account, click on the Okay, fine, deactivate my account button. Your Twitter account is now deleted.
How to Delete Your Myspace Account
Myspace was on the major social media sites to come on the scene, but it seems to be been soundly unseated by Facebook and Twitter. While still popular, many have decided to just jump ship over to the other sites or that of LinkedIn, the professional social network. To delete your Myspace account -
Just log in to your Myspace account and click on Account Settings.
Click on the Cancel Account button. You will be asked to verify if you really want to delete your Myspace account. Click on the Cancel My Account button.
You can leave a small comment to Myspace with the reason why you are deleting your Myspace account. If you have decided for sure, click on the Delete my Account option. If you want to keep the account, click on Keep My Account.
After this has been done, you will receive an email asking you to confirm your Myspace account cancellation request. Click on the link provided in the email to permanently delete your account. If you don't do so, your account will not be deleted.
Summing Up
Though social media is still growing popular with the passing months and years, the rush to join every single one of them has decreased somewhat. As more and more people, of varying age groups, countries, businesses, and backgrounds come onboard, it makes more sense to just have one or many two social network identities instead of the ten or twelve they had before.
This usually means deleting one or several accounts, if just to keep them all straight and organized.
References
Facebook Help Center, https://ssl.facebook.com/help/contact.php?show_form=delete_account
Twitter Account, https://twitter.com/settings/accounts/confirm_delete
Image credit: Facebook/author