Joomla Tips: 10 Tricks to Build a Better Joomla Site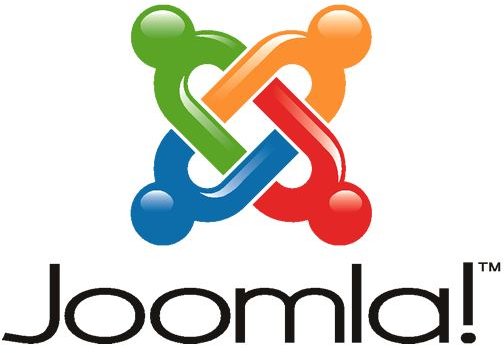 Joomla Web Design Is Different from Static Web Design
If you are new to Joomla, at first you might be overwhelmed at all the new things you see, but with time you will get used to them. Creating a great Joomla site has its challenges, and the main reason is that creating a site with Joomla can be very different from creating a static HTML site. Learning some Joomla tips and tricks can help you immensely. But, in order to create a great Joomla site, you need to have both Joomla-specific knowledge and general site building knowledge. Some of the tips below apply to Joomla sites only, while others are valid for any site.
Joomla Tips for a Better Joomla Site
1. Make Your URLs SEO-Friendly
SEO-friendly URLs are certainly not the thing Joomla is popular for. The default URLs are dynamic and search engines don't like them. Therefore, you need a Joomla extension, for instance sh404SEF, to rewrite dynamic URLs into search engine friendly URLs.
2. Create a RSS Feed
RSS feeds are becoming a necessity for a blog or site and even if you don't get tons of emails from your readers with demands to create a RSS feed, you still should do it. Ninja RSS Syndicator isn't the only RSS extension for Joomla but it is one of the best.
3. Be Consistent with the Joomla Themes You Use
It is so easy to change themes with Joomla that you might be tempted to use many of them. If you want, you can have a different theme for every single page of your Joomla site, but this is not nice. If you use different templates for the different sections, this is fine, but don't go to extremes.
4. Don't Forget to Replace the Default Favicon with Your Logo
Joomla comes with a default favicon, which is displayed in the browser. The favicon might be small in size but many people will see it. This is why one of the first customizations you make should be the replacement of the default favicon with your logo.
5. Use Top and Left Menus
Joomla allows you use many menus and you might want to take advantage of this. Don't put everything in one menu, distribute it between the left and the top menu. If the main items are in the left menu, the top menu could contain items such as About, Privacy Policy, FAQs, etc. If you need to put more stuff in a menu, consider using dropdown menus as well.
6. Leave Space
When you have access to thousands of cute Joomla extensions with useful functionality, you might be tempted to put many of them on your site. Moderation is key – don't clutter every inch of your site with images, extensions, etc. just because you can. Leave some space because this is a usability recommendation.
7. Create Eye-Pleasing Error Pages
Eye-pleasing error pages are useful for any site and Joomla sites are not an exception. Spend some time to design a good-looking 404 page, site offline page, etc. and your visitors will be much happier. This also shows that the site is regularly maintained, which can help to bring back visitors instead of driving them away!
8. Make Important Information Pages, Not Articles
Pages and articles are very different, as far as Joomla is concerned. Pages are for more eternal stuff (like About Us, which is not modified frequently), while articles are just posts you publish all the time and bit by bit they do down in the archive. This is why, if you have something important to tell and you want to make it stay on the front page forever, just make it a page, not an article.
9. Fill the Contact Form with Meaningful Data
The Contact form is the major way in which your visitors can get in touch with you, so don't neglect it, Enter meaningful (and true!) data in the contact form and post a test inquiry just to see if you will get it.
10. Turn on Caching to Speed Page Load
Even if you host with a reliable hosting provider and your Joomla site is not packed with images, videos, animations, ads and other stuff that loads for ever, still there is a lot you can do to speed up page loading. One of the easiest steps in this direction is to enable Joomla cache. In the admin area, select Global Config, then open System and in Cache Settings select "Yes" for Cache.
Image Credits
The Joomla! logo above belongs to Joomla! CMS and is used for educational purposes only.