Choosing The Best Wordpress Feature Post Plugins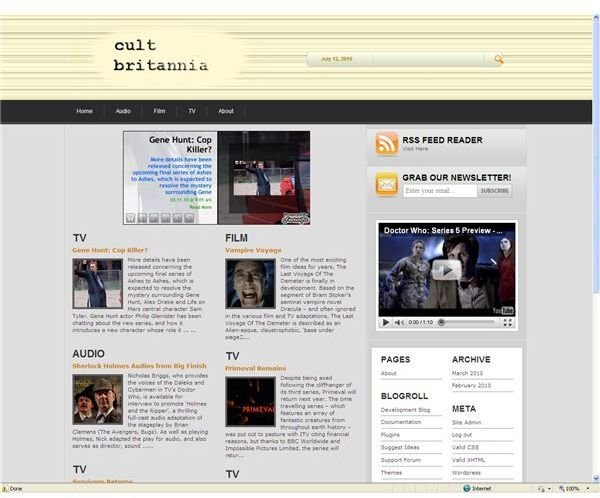 What is a WordPress Featured Post Plugin?
The basic WordPress blog layout lists a post title, description or excerpt and then moves on to the next post, further down the page.
You might however have an alternative template in place which is intended to bring a fresher overall look to your blog. There are countless free and premium themes and templates available for WordPress, most of which can be edited to suit your needs. While you might feel you need something more, you can choose from a vast directory of plug-ins to help you get the blog working in the way you want it.
WordPress Feature Post Plugins
Websites have become more stylish and attractive over the years, and recently have taken advantage of the dynamic content offered by database systems, so they have come to display their content in different ways. Many websites and blogs now have a look resembling a newspaper, with a large "main story" or "feature post" the focus of the page and several smaller stories appearing below it.
The feature post can be setup in the main template for the site – however this can be difficult and require quite a bit of testing, necessitating a test installation.
An easier method to creating a feature post is to take advantage of the many suitable plugins available for free.
Note that all WordPress featured posts plug-ins in this list are intended for WordPress 2.0.0 or later.
Featurific for Wordpress (4 out of 5)
Based on the homepages of sites like Time.com, Featurific displays a selection of articles of your posts and includes active links. It looks great and is easy to install – once installed, you can select from a range of templates that suit your requirements and your page. There's also no messing around with code - this is all done for you!
Featurific comes in two flavors – free and premium. They're both very similar, although the premium version doesn't have the annoying "powered by Featurific" phrase plastered across it.
Download and check compatibility for Featurific for Wordpress at www.wordpress.org.
Featured Post Plugin (3 out of 5)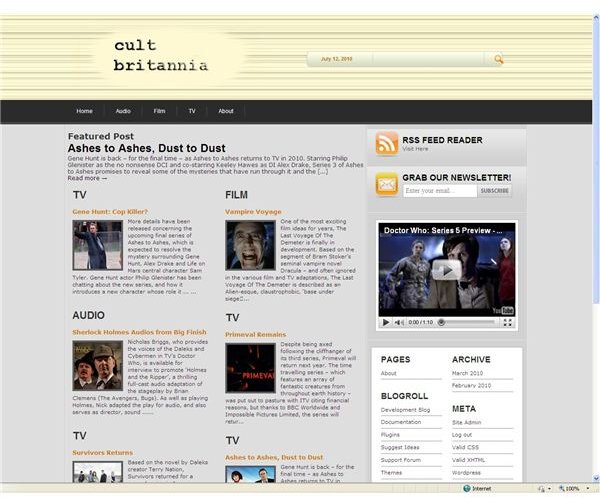 This plugin is a little different - there is no graphical accompaniment, only the title and and excerpt from the post.
Installation is a case of installing the plug-in and placing some code in your index.php, but otherwise with the help of the straightforward admin screen Featured Post Plugin is easy to configure.
While the lack of image accompaniment might not be for everyone, the plug-in has possibilities beyond this approach, so should be considered if you're looking for something out of the ordinary.
SmoothSlider (4 out of 5)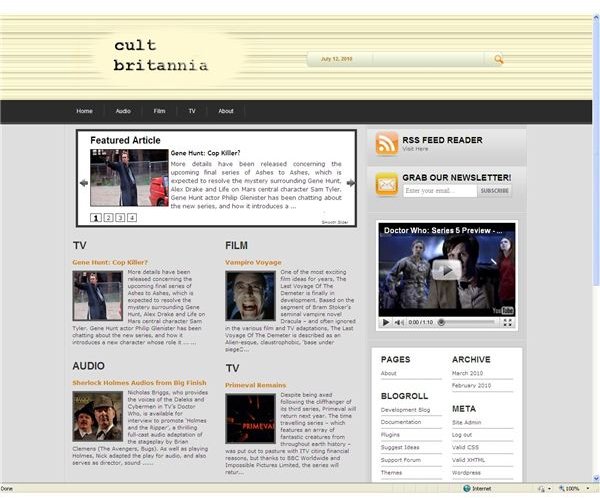 This is a featured post plug-in that I've been using on a couple of my sites for some time now. Suitable for both standard WordPress and multi-user WordPress MU blogs, SmoothSlider does however require some additional "placeholder" code adding to your index.php. However selecting an article to appear in the slider is simply a case of ticking a box in the article edit page.
As flexible as the others, the WordPress interface for the slider is nice and simple, just how I like it!
SmoothSlider is easy to use and gives good results - find more information about this plug-in and download from www.wordpress.org.
Yet Another Featured Post Plugin (2 out of 5)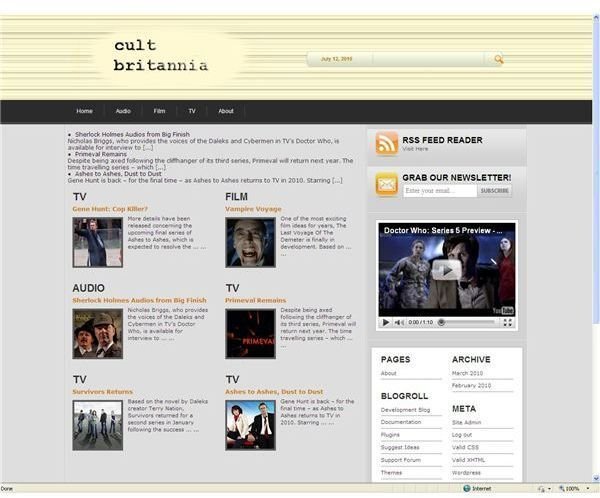 Yet Another Featured Post Plug-in is yet another WordPress "featured post" plug-in, as you might have guessed from the name! Once installed, YAFPP adds a new page to your WordPress admin screen (under Settings) which lets you decide on posts to "feature" and whether to display the post title, excerpt or image. YAFPP gives great results, and can be used in conjunction with YAPB (Yet Another Photoblog); although this isn't compulsory, it is required if you want to display images alongside your featured posts.
Visit dev.jonraasch.com/yafpp to download Yet Another Featured Post Plug-in.
Featured Content Gallery (4 out of 5)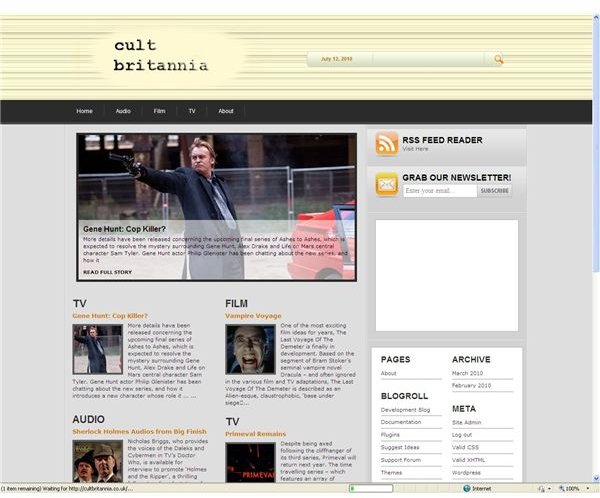 Probably the most visually-impressive of all featured content sliders, Featured Content Gallery can be configured to sit within almost any WordPress blog without considerable redesign.
Featured Content Gallery displays images from posts along with a very impressive-looking excerpt of text which slides into view across the lower portion of the image. Visually, this is the best option in this list, although once the plug-in is installed, additional code is required for your index.php file. This allows you to decide where the gallery will appear on your blog.
Note that some tweaking of the default may be required to get the most out of this WordPress feature post plug-in.
Visit www.featuredcontentgallery.com to download.
Ones to avoid
Sadly d13slideshow is no longer supported; despite being apparently similar to Featured Content Gallery is was potentially the most user-friendly featured post plug-in in terms of options and functionality. While still available to download, d13slideshow is pretty tough to initially configure correctly without support.
Another one to avoid is FeatPlug - while it installs easily enough, it is impossible to get any information on how to configure the plug-in as the developers website is now an ad placeholder.