WordPress Language Translation Plugins: Easier than You Think!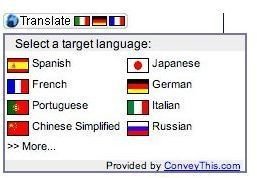 WordPress Language Translation Plugin: Simple as ABC
Now with the advancement in language translation plugins for WordPress bloggers, reaching an international audience is as easy as the click of a button. Readers don't have to copy and paste your articles to an online text and webpage language translation tool anymore. Now there's just a built-in widget in your blog, where site visitors can choose from the different languages available – which are represented by various countries' flags – and the plugin will automatically translate the entire page. It's that simple!
Here's a list of the best WordPress language translation plugins to choose from:
A. Global Translator is an open-source WordPress plugin that can automatically translate your blog into several different languages. It is available for free or you can get the Pro version, which has more advanced features and technical support. It uses four of the top translation engines available today – Google Translation Engine, BabelFish, Free Translations, and Promt. The number of translations depends on the available languages on your blog and the translation engine. Global Translator is SEO-friendly because it uses a permalink language code–for example, en for English, which it puts in the beginning of the URL. It also has a fast caching system, allows for a fully configurable appearance of the language bar, and it doesn't modify your website's database so it's non-intrusive and would allow for better performance.
B. ConveyThis! is another free language translation button for your WordPress blog. It can translate your content into 52 languages by using the simple drop-down interface. ConveyThis! uses several language translation engines like Google Translator, Live Translator, BabelFish and many others.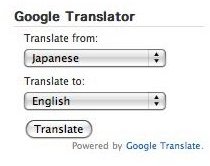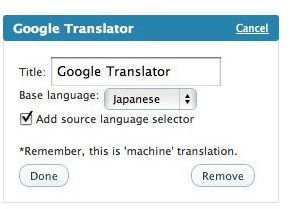 C. Translate is another free language translation plugin which uses the Google language translation engine. It adds a flag in the sidebar of your website and everything remains translated while you are browsing. To get back to your original language just click on your country's flag.
D. Google Translator plugin will add a widget on your website's sidebar so that readers can easily change the language by just selecting from the pull-down menu. https://wordpress.org/extend/plugins/google-translator/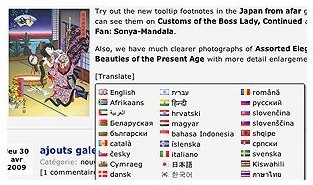 E. Google AJAX Translation is one of the more accessible and popular translation widgets. It adds a "Translate" button to the bottom of pages, posts, and comments. It detects your browser's preferred language and displays the "Translate" button in that language if it's available. Your preferred language is the first listed in the popup – a very convenient feature for readers everywhere. Another great feature is that the tool tip for each language is also translated into the preferred language for additional ease of use for the reader. It uses jQuery-translate plugin and the Google AJAX Language API. https://wordpress.org/extend/plugins/google-ajax-translation/ f. Translate This was created by Andrea Olivato. This plugin enables you to translate your pages and posts directly from the input form. You can see a preview of what this plugin can do at https://www.youtube.com/watch?v=qZITxGRTfeQ – Inside the translation menu of the plugin, you can choose one of the 42 languages you want to translate to and the text will be updated automatically. https://wordpress.org/extend/plugins/translate-this/
You can find the plugins in the WordPress site itself - go and click the WordPress plugin link to redirect you to the Global translator.
There are still more plugins that you can add to your WordPress blogs aside from WordPress language translation plugins. You may also make your blog more interesting with Scheme Wordpress Login.
Image Credits
Screenshots are from WordPress plugin websites referenced above.