Top Education Templates for Joomla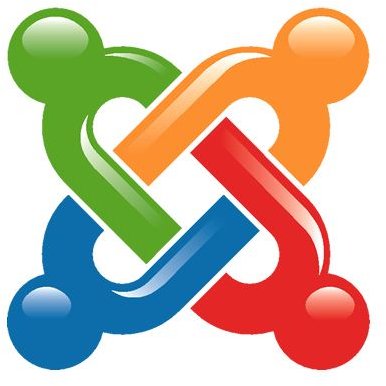 Still Trying to Decide on a CMS?
Because Joomla is easy to install, easy to use, and has thousands of plug-ins, Joomla has become a viable option to host thousands of different kinds of websites, including educational websites. When looking for a template for a school or school club, what should you look for? Simplicity? Color options? Function over form? Compatibility with a variety of plug-ins and browsers? Ease of use? Actually, a good professional template should encompass all of these. There are few templates out there that cater specifically to education-only organizations, but you should know that with a little bit of effort, most professional business Joomla templates can be easily converted into Joomla education templates.
JS Education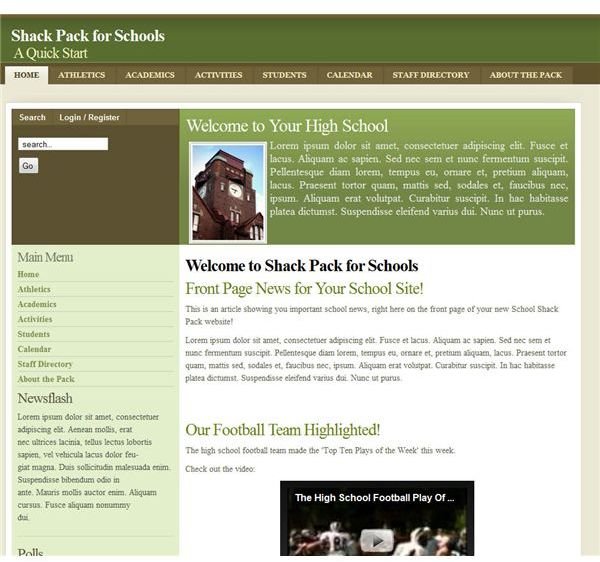 JS Education by Joomlashack is a Joomla 1.0+ compatible template designed to specifically cater to those looking for a simple, yet professional school website. It pairs a classic and clean three column layout with collapsible columns, seven fully collapsible module layout, four beautiful color variations with headers and logos that are easy to edit. JS Education is designed to be fast loading and use less bandwidth than other similar templates, and is W3C XHTML 1.0 Transitional. and W3C CSS Valid. Did we mention you get all of this for free?
Versatility 4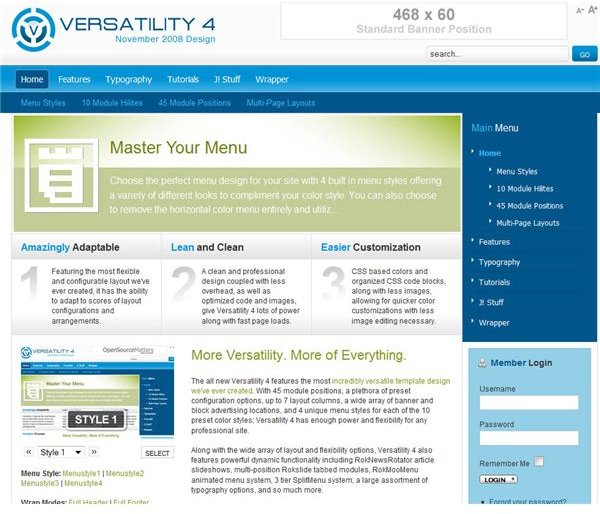 Versatility 4 by RocketTheme lives up to its name, as it is extremely versatile and could easily work as an education template. Flexible and very clean looking, it features a classic layout with less overhead, smaller file sizes, and very fast loading times. It includes 45 module positions, seven different column layout options and several banner and block advertising options. With four menu styles and ten preset color options, you will never have to worry about your schools website looking just like everyone else's. Versatility 4 is a Joomla 1.5 compatible CSS based tableless design that hosts a wide array of typography styles, and is W3C XHTML 1.0 Transitional. W3C CSS Valid. Compatible with all your favorite Rok plug-ins and hundreds of other extensions.
Pinboard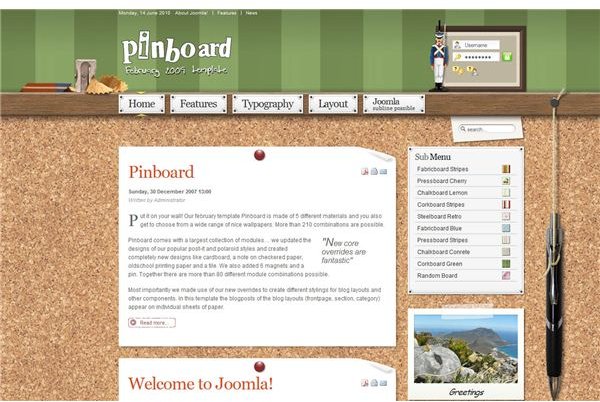 Pinboard is another great layout available from YOOtheme, one of the top Joomla template design communities out there. While it may not be suitable for a high school or a college, Pinboard's attractive "pinboard" design has a very educational feel, making it good for a preschool, elementary school, daycare, or school clubs. With the ability to show each module as a different piece of paper with pins and magnets, it drives its adorable theme home while still being easy to navigate. As always, this YOOtheme template is fully compatible with all of your favorite YOOtheme extensions and is compatible with hundreds of other extensions available from other developers. Pinboard is XML and CSS validated and is fully compatible with all modern browsers, and even includes a PNG fix for older versions of Internet Explorer.
Image References:
Images are screenshots of websites available from RocketTheme.com, YOOtheme.com, and Joomlashack.com. Joomla logo is property of Joomla.org.
This post is part of the series: The Best in Joomla Templates
If you're looking for ways to spice up or customize your Joomla web site, you may want to try out some of these great themed templates. Best of all, many of them are free!