Top Joomla Music Plug In Extensions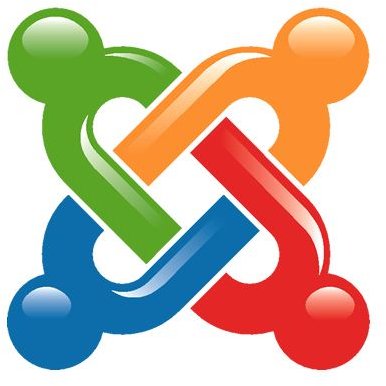 Joomla Music Extensions
Embedding music in a website has come a long way from finding out how to embed a MIDI file in your free web page. Today there are hundreds of ways and programs that can help you play music in your web space. However, some of these methods take time and experience with coding and can be complicated. If you are currently managing your website with Joomla, however, you'll be happy to know there are a myriad of great MP3 extensions and Joomla music gallery extensions available for download that take all the effort out and make playing music easier than inserting all those old MIDI files you used to use.
Simple MP3 Bar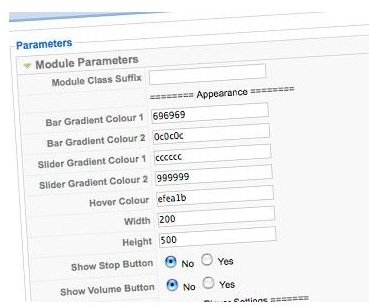 Simple MP3 Bar is just that: simple. Simple MP3 allows you to easily play one or more MP3s anywhere on their website without having to generate an XML playlist. It is extremely customizable from the easy-to-use back end module. It can be placed in any module position and can be displayed as a simple MP3 bar or a simple MP3 player that displays a playlist. Simple MP3 Bar is listed under a GPL Non-Commercial license and is compatible with Joomla 1.5.
Music Collection
Music Collection prides itself on being a Joomla music gallery extension that is extremely easy to use, very customizable, and has a management system that will help you list all your songs by singles, albums, boxed sets and individual songs in addition to playing the songs in your websites. Users on your front-end can add content with the necessary permissions, and the program is compatible with Joomla community add-ons such as JomSocial. Music Collection also boasts the ability to show music videos, link to YouTube videos, and and works well with JomComment to add comments to songs, albums, artists, and playlists. Music Collection is listed under a Commercial GPL license and is compatible with Joomla 1.5.
Simple MP3 Player

Simple MP3 Player offers up a lot of power in a small package. Beautiful CSS style flash MP3 players with the option to display either a full player with a playlist or a single player with a control bar only. It is compatible with Internet Explorer 6, 7, and 8, as well as Firefox, Safari, Google Chrome, and Opera. Simple MP3 is listed under a GPL Non-Commercial ( Creative Commons: Share and share-alike) license and is compatible with Joomla 1.5.
Pro Magic Audio Player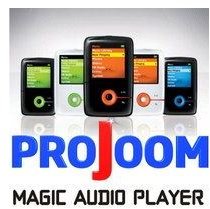 Pro Magic Audio Player is another Joomla Extension based MP3 player that offers up a lot of power in a very tiny package. With Pro Magic Audio Player, you have the ability to create unlimited playlists with unlimited numbers of files while doing minimal configuration. The player itself several different styles and offers the ability to allow you to create custom skins for it, making it a great accessory for just about any web page. Pro Magic Audio Player is listed under a GPL commercial license and is available for Joomla 1.5.