Joomla Sites: Pros & Cons of Using Joomla as Your Content Management System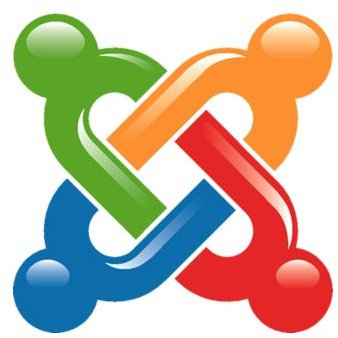 Joomla as a Content Management System
If you've looked into creating your own website, you've undoubtedly thought about the time and effort that you would have to go through making everything your own. Sure, you could use a template, but still there is the hassle of linking all your pages together and double checking your work. You may have dug a bit deeper and discovered something called Joomla, but you're not sure if you should use it or not. In this article, you'll learn the pros and cons of Joomla.
What is Joomla?
First of all, understand what Joomla is. Joomla is not a website builder. Joomla is a Content Management System, or CMS. To put it simply, Joomla organizes your website and makes it easy to create pages and assemble the core of your website very easily. Joomla does not help you create the graphics and it does not help you to design your own layout. It does, however, help you to organize all your content and makes editing very easily accessible from any computer with an internet connection.
Pro: Price
Joomla is 100% free. All you need is your own web hosting space, and you have the ability to use Joomla. Joomla has a quick automated setup which requires you to simply input a few of your hosting settings (which should be provided easily in a control panel of your web host), and Joomla quickly installs itself into your web space. It's a great alternative to programs like Dreamweaver which cost hundreds of dollars and still require a lot of knowledge.
Pro: Templates
Even though Joomla does not allow you the luxury of designing your own graphics or layout, there are hundreds of thousands of templates available for Joomla on the internet. They range from very simple to very complex. There are are thousands of different styles, from artistic to professional, fun and upbeat to muted and sophisticated. Often these templates are free, or cost much less than what you would pay to have a website designed for you, or buying basic PHP/HTML/CSS layouts.
Pro: Ease of Use
Joomla is very easy to learn to use if you have the time and effort to devote to it. There are hundreds of Joomla forums, tutorials, and very helpful communities that will be more than happy to teach you how to use Joomla to manage your website and its content. Expect to spend a little bit of time reading about Joomla and any add ons you get for it.
Pro: Thousands of Plug In Extensions

One of the nicest things about Joomla is that there are thousands and thousands of plug in extensions for download. These extensions are often plug-and-play, or require a minimum amount of configuring, and handle just about anything you would need, including showing Twitter feeds, social network updating, calendars plug ins, and much more! One of the best things is that often these extensions are free, or can be purchased for under $20.
Con: Customization
While you don't lose a lot of customization, it should be noted that you will lose a little when using Joomla. Most notable is that to handle certain scripts and functions, Joomla requires a plug in of some sort of extension to work. You also may not be able to organize things in the way you are accustom to, which does take away a little control that traditional web design gives.
Con: Takes Time to Learn
While Joomla is incredibly easy to learn it does take time to learn, especially if you are new to web design. You are expected to spend a fair amount of time reading about how to work with Joomla and its extensions and templates. If you need to quickly build a website, it is advised that you look at several Joomla tutorials and templates, though the best way to learn is to give yourself a while to just play with the software to see how it works.