Tips on Video Blogging on WordPress
Tips on Video Blogging on WordPress
Here are some practical and technical tips on video blogging on WordPress:
1. Have a script prepared. Being prepared makes the whole production process less stressful. Keep your focus by knowing exactly what you want to say and how you want to say it before you start recording. If you can memorize your script then all the better–this would allow you to look at the camera as much as possible, since keeping almost constant eye-contact with your viewers helps in building rapport.
2. Practice your lines, tone and pitch, hand gestures and body language, and your smile beforehand. Having practiced your lines repeatedly would also make you more comfortable, allowing you to deliver a more fluid presentation.
3. Have all your equipment ready and fully operational.
4. Check how you look - Personality matters. Make sure you don't have anything in your teeth, and that your clothes and hair are not in disarray. Be aware of the small details.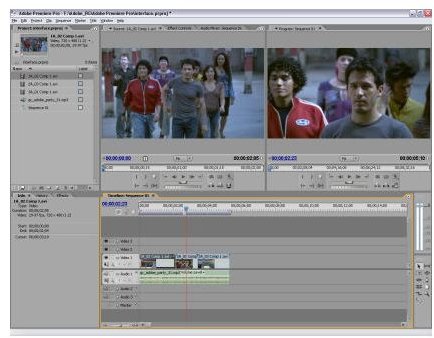 5. Learn how to use your editing software. Proficiency in the following is a must:
Cutting and rearranging of clips
Adding titles, transitions and effects
Blending and overlapping of scenes
Adding a separate audio track
Modifying audio levels
6. Record several takes. It is always better to have more than enough footage than have to reshoot due to missing or ineffective scenes. Shoot a lot then get the best parts.
7. Learn more about YouTube, Vimeo, Google Video, Metacafe, etc. They are some of the biggest and most popular video server sites on the web to date, serving over billions of videos daily. With these free video servers, you don't need a personal domain or hosting to store your videos on. Plus, by using one of these services you get some instant traffic.
8. Know how to use the embed video function on your WordPress. This involves mostly copying and pasting the embed code from sites like YouTube.
9. Learn more about adding plugins to make video blogging on WordPress easier. They will make adding videos a piece of cake! Maximize your blog functionality and over-all performance. There are several video plugins available for free online, here are some very popular ones:
Viper's Video Quicktags – This adds new buttons to the rich text editor (RTE) on your WordPress.
Smart YouTube – The core function of this is to correctly embed YouTube videos into your blog post.
Interactive Video Plugin – Aside from video embed, this also includes the ability to upload, record, import directly to your post; also you can edit your videos using the built-in video editor.
Embedded Video – With this you can integrate videos from external sites.
Video Widget – You can add more than 20 types of video in your sidebar. Only the video ID is required and no HTML code to paste.
After all those practical and technical tips on video blogging on WordPress, the final but not the least important of all:
10. Don't forget to smile.