How to Add Skype Button to a Website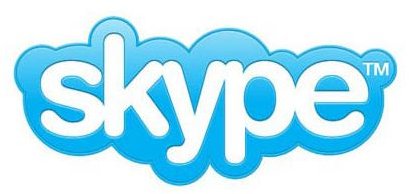 Why use Skype?
Skype is online voice chat software that is available for free from the Skype website. It's easy to install, easy to use, and if you are using it to make computer to computer calls, Skype is 100% free. This makes it ideal for small business owners who would like to be able to have prospective clients call them no cost. Not to mention, you can even use Skype to make conference calls with friends, family, co-workers, and clients. All you need to use Skype is a microphone and a broadband Internet connection is recommended.
Finding the Skype Button Code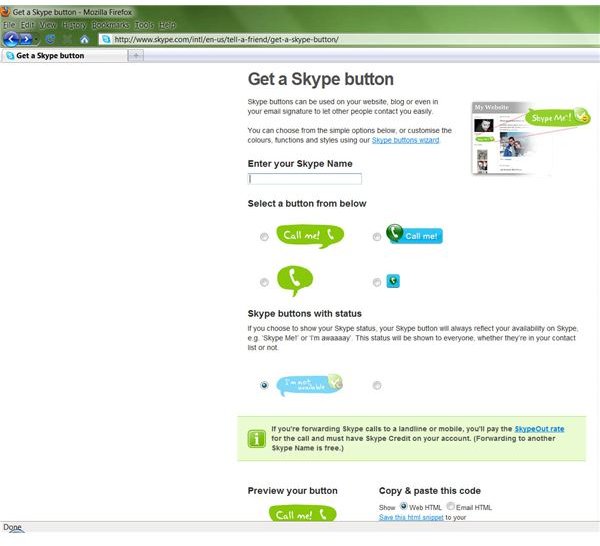 As soon as you download Skype and install it to your computer, you're ready to start adding the button to your website. First, go to Skype's "Get a Skype button" page. On this page, you'll get a choice of different buttons that area available to you. There are four static buttons and two buttons that will update in real time with your current skype status. I've chosen one of the buttons that actively updates with my current Skype status.
Click any image for a larger view.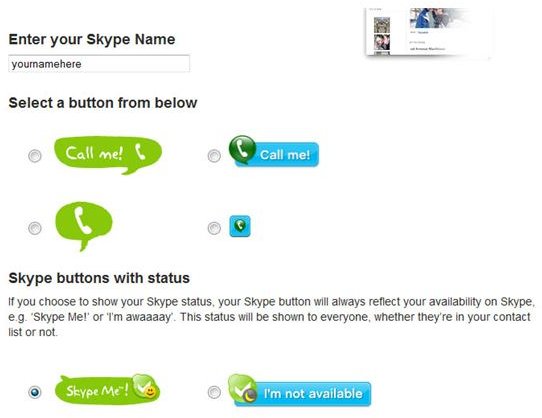 Now, you have to enter your Skype user name into the box provided above the buttons titled Enter Your Skype Name.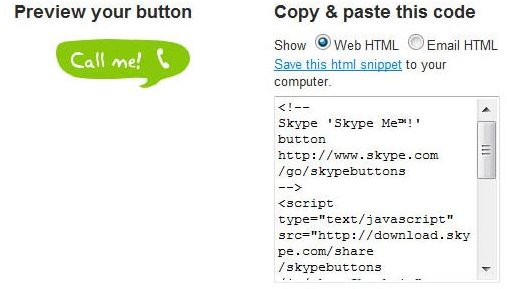 When you scroll down to the bottom of the page, you will find a preview of your button next to a box filled with HTML code. This is the code that you will use to post your button on your website. Click inside this box, select all of your code, and copy it to your clipboard. It is worth noting that you cannot use the URL that Skype provides, as it is currently broken.
Inserting the Skype code into your website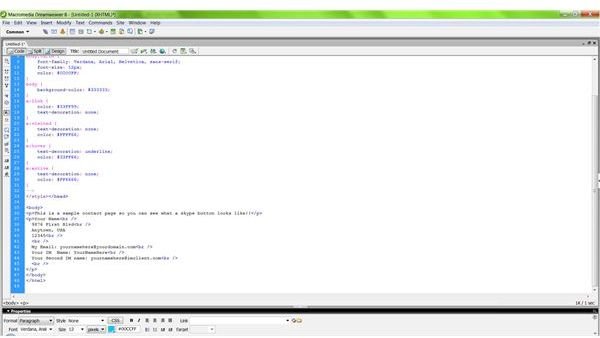 Now it's time to insert your Skype button code into your website. To do this, you will need to use a program to view or edit your HTML. You can use anything from Notepad to Dreamweaver to any of the other thousands of HTML editors available on the Internet. If you are using Joomla or Wordpress, you have the ability to edit the HTML of the entries directly in those programs. Here, I'm using Macromedia Dreamweaver 8 because I have it handy. It's the predecessor to Adobe Dreamweaver, which still works the same. As you can see, I am viewing the HTML code.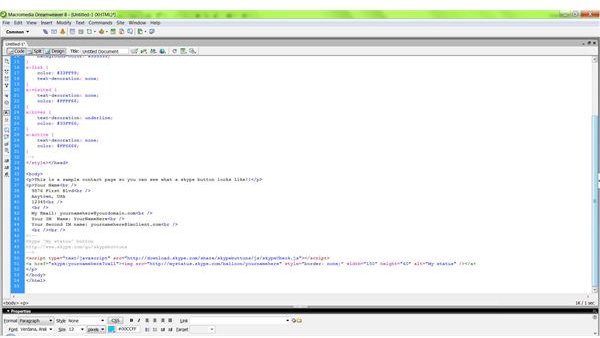 Find the area in your HTML code where you would like to insert your image. I'm going to place it at the bottom of my contact page, so people who are looking to contact me can easily find it. Click and paste your HTML code into your website.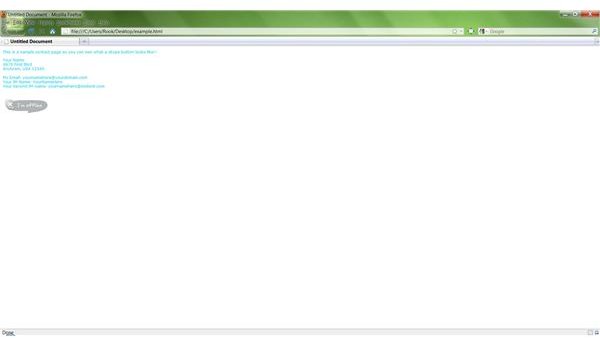 If your HTML program has the option, you can switch to a live preview to see if your button is placed where you want it. If not, simply save the HTML program somewhere on your computer and open it to preview it as it would look on the internet. After you finish that, reload the page and view your button. Here's what the finished product looks like!