The Top Five Free Family Blog Sites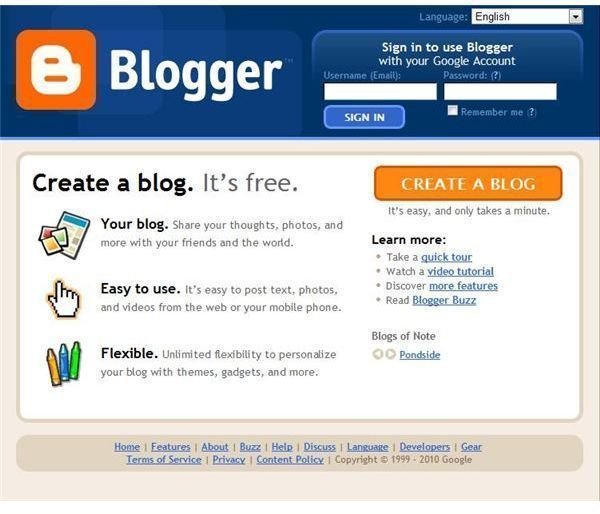 An Online Journal
If you have family living on different sides of the country (or globally), you will naturally want to share with them the activities of your family. However, sending letters, always calling, or visiting every family member will not always be possible. With the advent of social networking websites, communicating with family members has become easier. Perhaps, though, Facebook, Twitter, Friendster, etc. do not allow you to be as creative as you could be (or maybe you're tired of all the gaming applications). Whatever your reasoning may be, a well-crafted family blog can be a great way to keep up with what's going on with the members in your family. Here's a list of the top five free family blog sites.
Blogger.com
Blogger.com is a great free family blog site resource. You can create a blog with a unique name (www.blogname.blogger.com) and website. You can choose to list the blog on Bloggers website and to list it in search engines (or not). You should note that everyone will be able to view the blog you create on blogger unless you go to "settings" and then "Permissions."
In this screen, you can add additional blog authors, so you can add them to the list. You can also choose to have your blog viewable to "Anybody," "Only people I choose," or "Only blog authors." If anyone will be posting information about children, it is recommended that you choose either "Only people I choose" or "Only blog authors."
Additionally, you can potentially make money from your blog using Google Adsense and Affiliate programs, should you choose to do so.
WordPress.com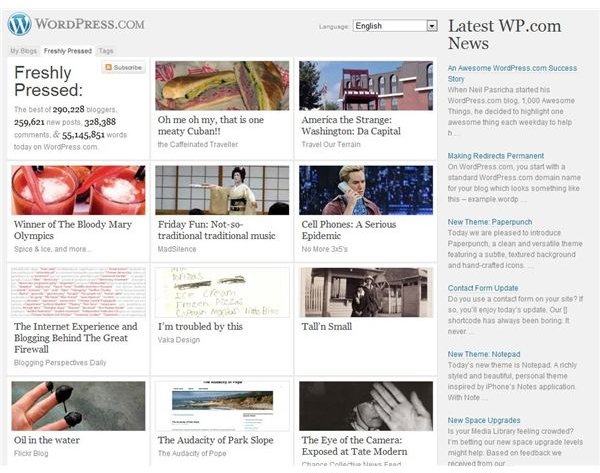 Perhaps one of the most popular free family blog sites on the internet is WordPress.com. Like Blogger.com, you can post whether you would like your blog to be listed, whether you would like to limit the blog to only people you choose, and who is able to post on the blog.
Unlike Blogger.com, there are a large number of "Themes" available for WordPress. You can select exactly how you would like your family blog site to look.
WeeBloggity Blogs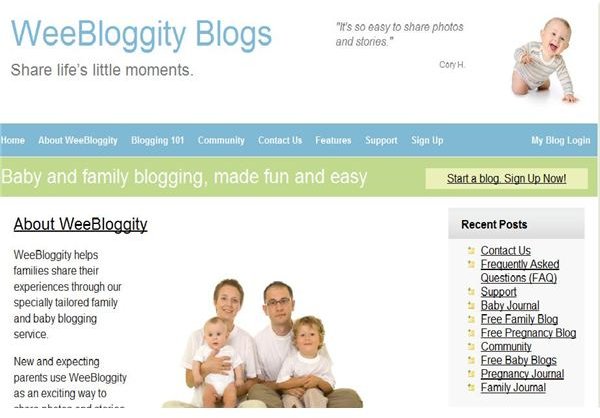 If you are looking for a way to keep in touch with family in a way that's family friendly and lacks advertising, WeeBloggity Blogs might be the place for your free family blog site. The website sets you up with an online baby journal, free family blog, and free pregnancy blog. It can be a great way to keep in touch with a simple user-interface. You can determine whether you want your blog to appear in Google search.
Interestingly enough, WeeBloggity Blogs are run through WordPress.com. However, the website is set up to make it so that you are a part of a community. Just like with WordPress, you can control exactly who is able to view your blog.
FamilyLobby.com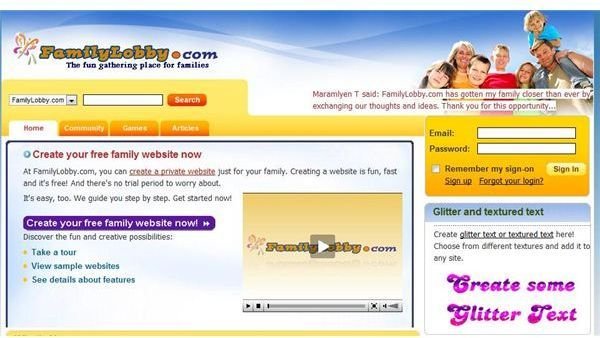 FamilyLobby.com is a fourth choice among the available free family blog sites. Family Lobby offers free private family websites. When you sign up, you can choose whether you are creating the family website for "Family," "Baby," or a "Group." After you choose, you can select what features your website will have. You can require all members to log in before they can view the website (recommended if security is an issue for you), choose the website layout you enjoy, create an email for members, add members, and more. You can also host a calendar, recipes, and even voting polls on your FamilyLobby.com site. This can be a great option for families that want to plan reunions and more.
LiveJournal.com
The final of the top five free family blog sites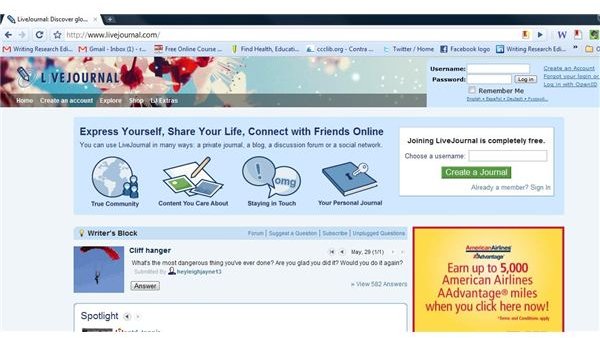 listed in this article is LiveJournal. LiveJournal is another great option. On LiveJournal, you can select a theme, describe what your interests are, upgrade your account should you desire, find people by interest (and find friends, since it's also a social networking type site), create voice posts, select how you will be notified when someone interacts with you, and set your privacy level.