Professional Blog Site Providers - Hosting Options for Pro Bloggers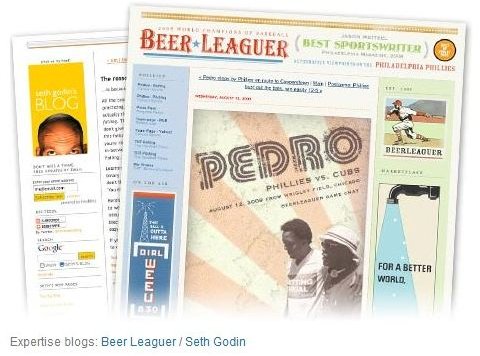 Want to Start a Professional Blog?
Back in the day, blogging seemed to be reserved primarily for tweens and teens on LiveJournal who habitually posted quiz results and talked about how boring their chemistry classes were. Today, not only has blogging moved on to encompass every age and gender, but it has done so in a way that blogging has become a viable career. There are now personal blogs, political blogs, cooking blogs, all earning a little revenue and fame. If you're looking for a way to take your blog into the realm of the pros, you need to find the right professional blog site host with the best set of options for you.
Great Existing Premium Services
While most existing blog services usually will not allow you to post your own advertisements, they do make it unbelievably easy for you to manage your blog. They offer reliable hosting and a tried and true control panel filled with a myriad of great options. These often include quick and easy comment management and screening, integrated image hosting, extensive blog customization (including custom images, fonts, and colors), and 24/7 tech support. Some professional blog site services are even integrating the ability to upload new blog posts from your SmartPhone if you're on the go! These options are great for anyone who is trying to build up their fan base by using a professional looking and easily customizable blog, or for users who aren't very concerned with generating revenue from advertisements.
TypePad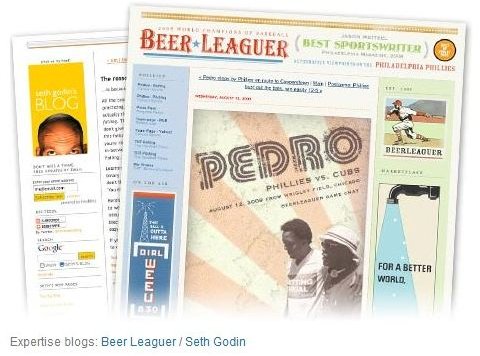 TypePad has been one of the giants in premium blog service for a while now. They offer the ability to have complete control over your content, allowing you to update via Facebook, email, and even mobile phones. They allow you to publish your content immediately or save it as a draft to be revised and published later.
With TypePad, you can map your own domain name, such as jessacasblog.com or jessicassite.com/blog. They offer hundreds of templates and allow the usage of HTML, CSS, and JavaScript for customization. TypePad also has integrated the ability to check your trackbacks, a great feature which allows you to see what other blogs and websites are linking to you.
They feed your content directly to search engines, allow you to add Google site maps, and offer tips for Search Engine Optimization. One of the other great features that TypePad offers is the ability to post advertisements from certain companies, including Google, Yahoo, and Amazon. An unlimited TypePad account costs USD$14.95 per month.
WordPress
WordPress offers a powerful premium service that allows you to map your own domain name and customize your own blog with CSS. They offer a variety of different hosting packages ranging from 3GB to 25GB, so you can store as much music, photos, and videos as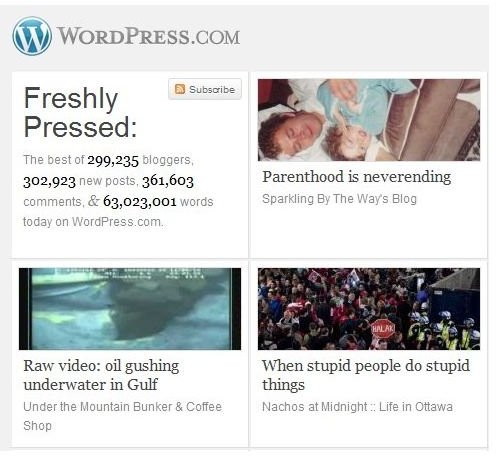 you need. Using their VideoPress feature, you can upload your own videos into your blog directly, rather than linking from an external site such as YouTube - making sure that all the page hits go to you instead of another site.
WordPress does not allow you to host your own advertisements to profit from your blog. WordPress offers all of its hosting a la cart, which means that you have to buy the features you want, like domain mapping, no advertisements, space upgrades, and custom CSS.
Wordpress VIP offers hosting for people who draw in large amounts of traffic a day and would like more secure hosting. This gives you spam protection, hourly backups, auto-generated sitemaps, and search engine optimization. The VIP hosting package costs USD$500 a month.
LiveJournal
LiveJournal has offered premium blog services for years, and for an average blogger, it is a great choice. LiveJournal's paid members enjoy benefits such as more user pictures (starting at 30, with the option of buying space for up to 240), 2GB of image hosting, not to mention thousands of pre-made themes and the ability to use your own. They also get the option to post from a mobile devices, voice posting for audio-blogs, and a free forwarded email address (such as [email protected]). LiveJournal does not allow you to run your own advertisements or offer search engine optimization. A year of a LiveJournal Paid Account will cost you USD$25.00 a year.
Self-Hosting: The Ultimate in Customization
If you're serious about generating revenue from your blog as well as creating a one of a kind experience for your loyal fan base, the best route is to still host and manage your own blog. While this takes quite a bit more effort and skill on your part, if you're up to the challenge, running your own blog can be both easy and rewarding. The prerequisites of running your own blog are first and foremost purchasing your own domain name. Dot-Com websites will most often run you about USD$10 a year, Dot-Net will run you about USD$9 a year, and Dot-Org websites run about USD$15 a year from a reliable domain sale site, such as GoDaddy.
After you pick your domain name, you will have to find hosting. Dreamhost and GoDaddy both offer reasonable hosting for blogs. GoDaddy offers a 36 month plan that includes 150GB of space for USD$5.94 per month. Dreamhost offers fully unlimited hosting for USD$8.95 per month. However, these are only two great hosting companies out of thousands available to you.
Note: It would be advisable that you spent a while researching great hosting companies available to you. However, for a quick rundown of some of the best options, see Bright Hub's Top Review of Best Web Hosting Companies, in which seven of the top hosting solutions are reviewed.
Choosing a Blog System
After you secure both your domain name and hosting, you have the option of using an easily installed personal blogging system, such as WordPress's Publishing System or Joomla. Both are 100% free, open-source, and completely customizable. Both easily allow you to include your own advertising while including no ads of their own.
WordPress caters specifically to bloggers. It includes integrated comments and comment control, advanced content editing systems, and because it is open-source, there are thousands of available themes and plug-ins to help you get the most out of your blog. These plug-ins are often free of charge and can easily be installed and set up with just a click of a mouse button. However, because WordPress caters directly to bloggers, whatever you host on it will have a very structured "bloggy" feel.
If you are looking for something that offers more visual customization, Joomla provides a great platform to start with. Originally designed with websites in mind, Joomla offers a myriad of layout options that WordPress does not, including more in depth and advanced layouts and customization. Joomla is also free of ads, includes advanced editing systems, and has thousands of plug-ins available for ease of use.
Joomla does not offer a built-in comment system, though, and if you desire a comment system you will have to download a plug-in that handles it. Joomla is also thought to be a bit more difficult to start out with than WordPress, and should be used by people who have had experience in web design, or those who are willing to spend a fair amount of time learning how to use it properly.