Yahoo Hosting Review: Login, Promo Codes, Services, and Control Panel Interface

Yahoo Hosting Services (3 out of 5)
Yahoo hosting services are much like traditional web hosts, with a couple of unique features. Yahoo hosting plans are divided into three basic plans designed for normal website hosting, and two higher plans designed for ecommerce and extreme business web hosting. According to the Yahoo hosting services page, Yahoo offers the following plans:
Web Hosting Plans
12 month plan - $7.46/month for the first three months. $9.95/month after.
3 month plan - $8.96/month for the first three months. $11.95 month after.
1 month plan - $12.95/month.
Ecommerce (Merchant) Plans
It's quite clear that Yahoo's hosting plan and pricing scheme is uniquely structured. The basic web hosting plans seem a bit more like cable Internet plans or credit card plans than traditional web hosting plans. The first three months at a cheaper rate, and then a standard higher rate after make Yahoo hosting plans a bit more confusing than they need to be. However, the plan structure is simple. Yahoo hosting wants customers that will be with them for at least a year. Thus, the more hosting you sign up for, the cheaper your rates will be in the long run.
The ecommerce Merchant plans are a bit pricey, but not too bad considering that Yahoo hosting Merchant plans offer an all-in-one ecommerce solution. Again, the advantage of the higher priced plan is clear. There is a lower 1.0% interest rate on the $129.95/month plan, meaning that more sales money goes to you, and less goes to Yahoo hosting through transaction fees.
Yahoo Hosting Login and Control Panel (3 out of 5)
The Yahoo hosting login and control panel is different than most other hosts such as Go Daddy and Hostgator. Yahoo hosting login and control panel are both fairly unique, and clearly targeted at the small business owner. Yahoo hosting actually focuses on customers using the built-in Yahoo hosting site builder to create and design their websites. However, anyone can just as well use Yahoo hosting for WordPress and other CMS based scripts.
Being much different than a traditional Cpanel web host, Yahoo web hosting does take some getting used to, and has a learning curve to it. For the most part, Yahoo hosting really is best for small business owners who do not have a lot of knowledge on building their own websites, as the built-in Yahoo hosting control panel makes it easy to create a very basic, template based website.
Be sure to continue on to page 2, where we will continue the Yahoo Hosting review.
Yahoo Hosting Promo Codes (2 out of 5)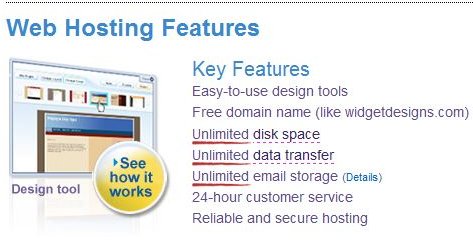 Yahoo Hosting promo codes are helpful, but won't save you a tremendous amount of money. The heavy majority of hosting promo codes will give you the first three months of hosting at a discounted price, but from there, you are still paying the normal rate. You may be able to find a good bargain promo code once in a while, but much of the time, with Yahoo Hosting, you pay the standard rate. Here are some Yahoo Hosting promo code websites that you may want to consider, should you decide to go with Yahoo Hosting.
Yahoo Hosting PHP (4 out of 5)
Overall, Yahoo Hosting PHP capability is good. Although Yahoo Web hosting is designed for small business owners who want to create a simple website, Yahoo Hosting does provide the capability to run a more complex website. Heavily integrated PHP based websites and websites running several PHP scripts should have no compatibility issues with Yahoo Hosting. However, this does not mean that every website will be able to run on Yahoo Hosting. It's best to review the website requirements and even contact Yahoo if you are running an a more elaborate site such as a social network or video based website.
Yahoo Hosting FTP (4 out of 5)
Yahoo Hosting FTP is similar to other web hosts. Basically, FTP requires that you adjust some settings, and use an FTP tool such as Filezilla to upload, delete, and adjust website settings and permissions. Check out the official Yahoo Hosting FTP Help page for more information.
Yahoo Hosting Review Conclusion (3 out of 5)
Overall, Yahoo Hosting is average compared to other web hosts on the market. This Yahoo Hosting review mainly focused on the features that Yahoo hosting provides, and the prices for hosting and ecommerce. Yahoo Web Hosting is actually marketed as Yahoo Small Business Web Hosting, and that is appropriate, as Yahoo has strongly designed it's hosting services for small businesses. The built-in Yahoo hosting site builder is an excellent tool for people that don't have a lot of knowledge on building a website.
Aside from this, Yahoo Hosting can be configured to run WordPress, and just about any other website as well. However, the unique control panel, login, and entire interface may take some getting used to. Yahoo Hosting prices are standard, and average for the amount of features that you get.