Find the Best Free PHP Site Hosting at "000webhost.com"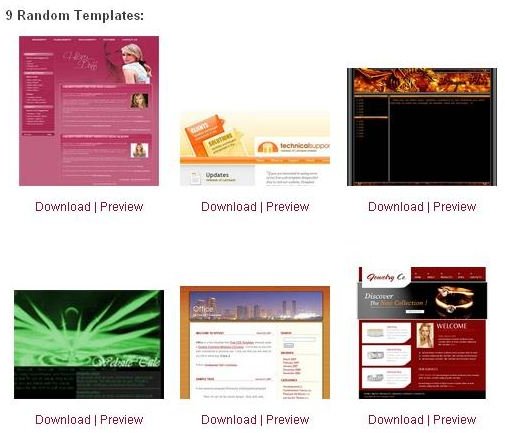 Review of "000webhost.com" and its Free Features
Creating a dynamic website using PHP is not an easy task. Using free PHP site hosting may prove to be a bit challenging, especially if you want your site to look professionally conceptualized, or what others may call their "dream website". Here's the best free PHP hosting site that's full of useful features, includes plenty of disk space, and provides great bandwidth. There are some minor downsides, but they are common to free web hosting sites. Check out the following:
Disk Space
"000webhost" gives you 1.5Gb of disk or web space. This is the amount of data you can upload into their server. This is quite large for a free PHP hosting site, where others provide only 1Gb at the most. If you're new to web hosting and you still think that this is limited, you can look at it this way: a PHP file has an average size of less than 100kb. If you're concerned that it might not be enough to accommodate your images, just keep in mind that too much or too large of image files will cause your website to take longer to load. Most viewers would opt to click out if the site doesn't load fast enough. For a website to load quickly in browsers, make it a point to keep your images in a small file size. Hence, an allotted disk space of 1.5Gb will definitely take a long time to fill.
Data Transfer/Bandwidth
100 Gb data transfer limit per month – this is the bandwidth allotted for viewing and accessing your site. Again, this is quite good for a free PHP hosting site, especially if you're just starting out as a website owner. If you have 100 viewers and each of them consume 100kbps, this means they will be consuming a total of 10mbps of bandwidth. At 100 Gb bandwidth, you're still a long way from getting bad reviews as a slow site. But still, if you think that this is not enough for your website's purpose, you can simply upgrade your free hosting account to get unlimited data transfer or bandwidth for $4.84 a month.
Uptime
"99% uptime guarantee" – "000webhost.com" promises the best uptime. This means that there is very minimal chance of the site becoming inaccessible due to server issues. Overall, uptime means that the server can be accessed by the creator of the website as well as the viewers of the site. However, you should expect there to be some scheduled times where your site will be down, because it will be manually reviewed by the ad-free web host provider. This is not a setback because both you, and the hosting provider, will be safe from malware or any unwanted data on the servers. This will generally keep your site safe for viewing. If in doubt about the 99% guarantee, you can checkout their uptime stats.
FTP accounts and access
This free site host gives one FTP account – This way, only you can access the site you are managing. FTP account stands for File Transfer Protocol account. FTP lets you gain access to the server and upload the PHP files into the ad-free webhost.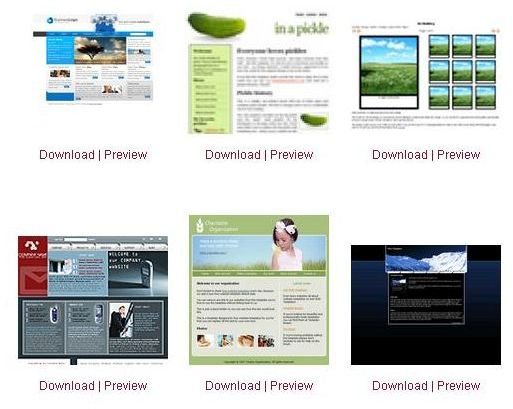 PHP
Since you want to upload PHP web pages, take comfort that "000webhost.com" has the latest version of PHP capabilities. If you want a website that does not use PHP scripts, but only free hosting and free domains, you can still use this ad-free web host to upload your HTML files. The only difference of a web host with PHP functionality is that you can run PHP scripts and the server can process the information. This will give your visitors a better viewing experience. With PHP, you can run a website that has the same functionality of a desktop application, but it can be accessed anywhere where there is an Internet connection and a web browser.
MYSQL
PHP works best with the MYSQL databases, and this site host offers 2 database schemas. Since it is an open source project like that of PHP, you will not have to worry about hidden fees. A good, free PHP site hosting provider will give you at least two databases; you can easily use one database for your website while the other serves as backup or a test database.
Backups
"000webhost.com" includes backups and limited automated weekly backups as a free PHP site hosting option. Backups are important so you can easily recover your pages or files in their unaffected condition, in case something comes up unexpectedly or inadvertently. By providing you this feature, you are given the freedom to backup and recover any time you want, aside from their regular automated weekly backup schedules.
Fantastico Auto Installer - This feature-rich, ad-free web host has over 40 popular scripts you can install to transform your site: Joomla, Xoops, WordPress, Drupal, Geeklog, b2evolution, phpBB2, SMF, OS Commerce, and Support Logic Helpdesk just to name a few. You can find a complete list at the 000webhost.com website.
Mail Server Functions - This function is more of a plus, and only a handful of free PHP site hosts offer mail functions. This is because some people take advantage of mail functions to send spam. As an ad-free web host, the site includes the following in their free hosting account: POP3 accounts, 5 e-mail accounts, spam protection, mail forwarding, IMAP Support, and Modify MX Entry.
Website Builder Software
[](/tools/. http:/www.000webhost.com/website-builder)Website builder software is another bonus feature to help you create a website. If you're a newbie, you need not fear using this tool, since the software guide is specially designed for those without experience.Thus, you can do your website building quite effortlessly.
The Downsides to this Free PHP Site Hosting
No Live Support - Actually, very few free hosting sites offer live support. One should keep in mind that communication lines for live support are kept open for paid accounts, who are given top priority. Paid accounts are the sources of "bread and butter" that allows ad-free web hosts like 000webhost.com to offer their site free for web hosting.
Account Deletion for Inactivity and Without Notice - Actually this is not a reason for complaint, but be sure to read the Terms and Conditions. Thirty day inactivity is fair enough, and 000webhost.com needs to clear up some space so others who are also interested in their free web hosting offers will be given a chance.
Getting the most out of the best free PHP site hosting is hard to come by, but most of the site's free users are satisfied and have positive things to say about 000webhost. Ninety-nine percent (99%) uptime is guaranteed because the ad-free web host owns the servers that are located in top quality data centers.