Create for Free and Promote a Site With Webs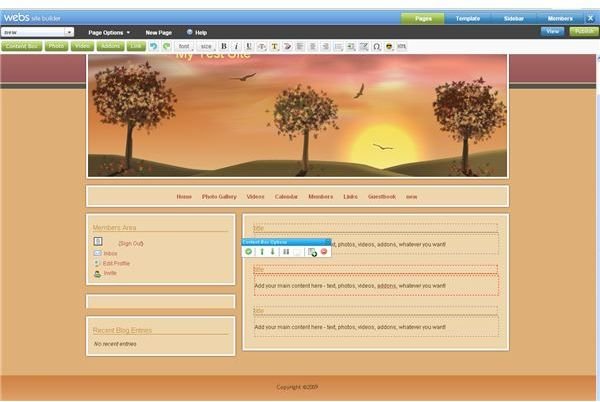 Webs Offers Everything You Need to Create a Basic Website Fast
Webs is one of the best free website builders and even though it seemingly doesn't have as many free website templates as Weebly, it offers quite a lot of professional templates for you to choose from. Webs is easy to use and more or less intuitive. It has all the basic stuff you can expect from a premier website builder.
Unlike Weebly, Webs doesn't offer that much control over the page elements, so if you expected drag and drop functionality, you might be disappointed. Webs is not very flexible for building custom pages but still it is not a mission impossible to create a page the way you like it. Webs is more of a CMS builder than a website builder but still if you find the right template and don't make many modifications to it, you won't have problems.
If you are familiar with CSS and HTML, you can make a lot of edits – you can edit almost everything on the page but generally the idea of a website builder is not exactly to test your HTML skills (and your patience). Anyway, Webs offers quite a lot, so you will hardly miss any basic functionality.
Webs Comes With Tons of Free Promotion Tools
Creating simple web pages with Webs is fine but its real charm is in its free promotion tools. There are literally tons of site promotion tools and other advanced features. For instance, you can monitor your site stats with Clicky. You can also add a shopping cart – the free package allows you to list 5 products, which for a starter is not bad at all and if the business goes well, you can always upgrade.
Also, if you need more advanced features, you might want to have a look at the applications you can add. Currently there are 15 applications you can add and they include stuff such as calendar, forums, guestbook, etc. Additionally, there are many more widgets you can add and make your site really cool.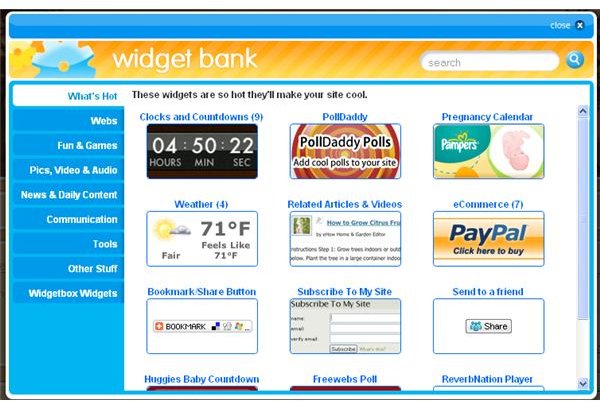 One of the not-so-pleasant things about Webs is that there are ads. There is no way to get rid of them in the free version, so if ads are something you can't really put up with, then the free version of Webs is not the right website builder for you.