Create a Free Web Site with the Free Website Builder Weebly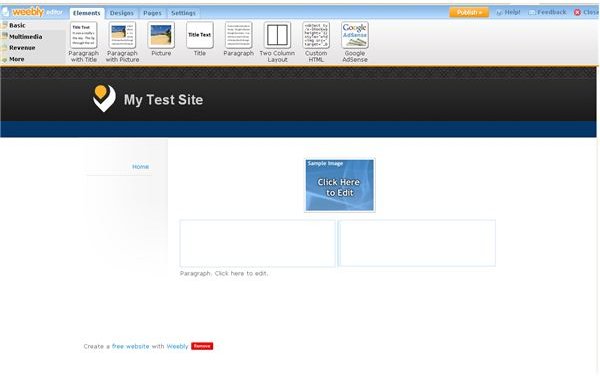 It Is So Easy to Create a Basic Web Site with Weebly
Website builders are an easy way to create a basic web site for free. There are hundreds of website builders, many of which are free. Weebly is one of the most popular free website builders because it is easy to use, has a tons of features, and doesn't come with a binding contract.
Creating a basic website with Weebly is extremely easy – you just select a template and the page elements, enter your text, upload your images and this is it. There are tons of free templates in many categories, so it is quite probable that you will find a web site template to your liking and with some minor modifications you can build a professionally-looking site in less than an hour.
Most of the functionality is drag and drop and no HTML knowledge is required. This means that everybody can make a simple site with Weebly. Well, website builders will hardly make web designers redundant but it is true that thanks to such great website builders, creating a basic web site is a piece of cake even for users with no design background.
Weebly Offers Many Advanced Features Other Free Website Builders Don't Have
In addition to giving you the chance to create a simple web site very quickly, Weebly offers many advanced features, which go beyond a basic site. For instance, if you know HTML, you can make the changes with the integrated HTML editor. However, if you do this, be careful that you don't spoil the template you have started with.
Some of the other advanced features you will find useful are related to adding multimedia to your site, generating revenue, or adding such advanced features as polls or feed readers.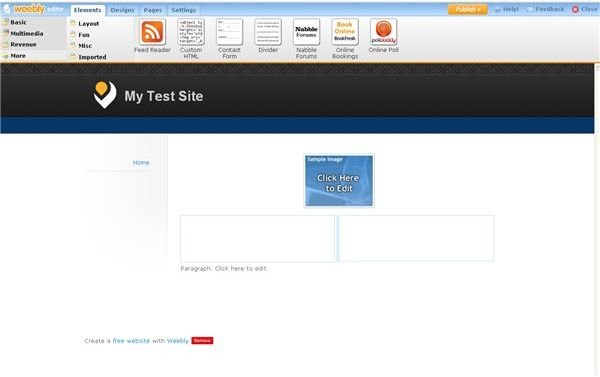 Unlike many other free website builders, which come as a part of a paid web hosting package, Weebly is really free. You can create your site with it and publish it with them or on your own domain. You can even download the ready site locally and keep a copy of it.
The footer that the site has been created with Weebly can't be removed in the free version but this is a minor issue in comparison to all the benefits Weebly offers. Weebly is really one of the best free website builders and it is worth trying it. Webs is also a good website builder, so if you feel that Weebly is not exactly what you like, you could give Webs a try and see which one you like more.