Check Out These Quick Website Maintenance Tips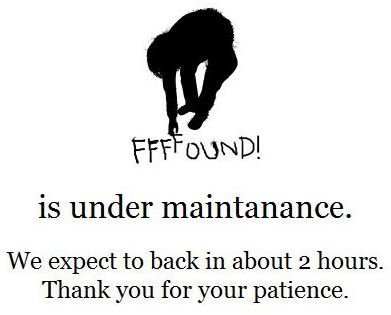 Quick Website Maintenance Tips
Here are the 10 quick website maintenance tips that are very easy to follow:
Image Credit: Bibi, https://www.flickr.com/photos/bibi/3068250785/sizes/m/in/photostream/
1. Design Scalable Pages
For pages that will contain rich material in the future, try to design those pages in a way that allows them to expand in the vertical direction. Also, ensure you do not design your pages in a way that makes it impossible for them to expand.
2. Save All Your Images in a Sub-folder
It is a design best practice and it also eases website maintenance a lot, if you put all your images in a sub-folder. As a rule, this sub-folder is called images and it is located in the root directory.
3. Use Images with the Same Height and Width
If you have a webpage with many images, make sure all the new images you add have the same height and width as the others. Sometimes such a unification might not be possible but since it makes a webpage neat, go for it whenever you can.
4. Create a Template for Designing Web Pages
The template has all your website elements (header, footer, menus, etc.) except the content. A template is very useful when you need to add new web pages because it speeds your work a lot and gives your site a consistent look.
5. Backup Your Pages
If you frequently update a webpage, make sure you create a backup each time before updating it. This way, you'll have the original files if something messes up during the update.
6. Maintain a List of All the Changes to the Web Pages
Keep a track of what and why you changed and the date when you did it. This way if something doesn't look right or needs to be reverted to the previous version, you will know what needs to be changed and where.
7. Ensure Your Site Remains Online 24 Hours a Day
A website monitoring company can provide you a monitoring service and they can issue you a report with information on how much downtime or other difficulty your site has experienced in the last few days or weeks. If the downtime is greater than 2 or 3 percent of uptime, you should contact your website hosting company to find out why. If they can not correct the problem, you may consider changing the host.
8. Check for Broken Links
Visitors will turn away from your site quickly if links on the site are broken or if they produce error messages. When you list your website on the web you become responsible for making sure its links work by correcting them. There are many tools available to download that will check your site for broken links quickly and easily. One of the good broken link checkers is LinkChecker, you can download it from here.
9. Optimize Your Webpages for Speed
Graphic optimization is key for quick webpage downloading. There are graphics program available that optimize the quality and size of JPEGs, GIFs and other formats to varying degree. Images can be reduced in size and it is amazing to note how much this improves the speed of webpages.
10. Check Your HTML/CSS Code for Errors
The errors in HTML and CSS code may harm your website ranking so you must be attentive with your coding issues. Common mistakes like improper order of header and meta tags are not huge but can lead to big problems. In order to clean the HTML and CSS errors, you can use validations tools such as HTML Tidy, it is downloadable from here.