Seven HTML Editors For OS X Snow Leopard and Leopard

Taco HTML Edit (4 out of 5)
Taco HTML Edit is a Mac exclusive HTML editor with a very basic user interface. Upon download, Taco HTML Edit installs very smoothly within a matter of seconds. It also seems to be very lightweight, so it will not slow down your computer's performance whatsoever. The Taco software itself has been around for quite awhile now. Currently in release 2.5.2 stage, Taco has notable features of spell check, live browser previews, color coding, and PHP compatibility.
If you are looking to try out Taco HTML Edit, you can get a free 30-day trial download here. The trial format is 9.2 MB zip file. Alternatively, Taco HTML Edit is available for direct purchase. The price is currently set at $24.95 USD. You can buy it here.
There is little information available about the company behind Taco HTML edit, Taco Software. However, the majority of download sites feature overall positive ratings for Taco HTML Editor.
Adobe Dreamweaver CS4 (5 out of 5)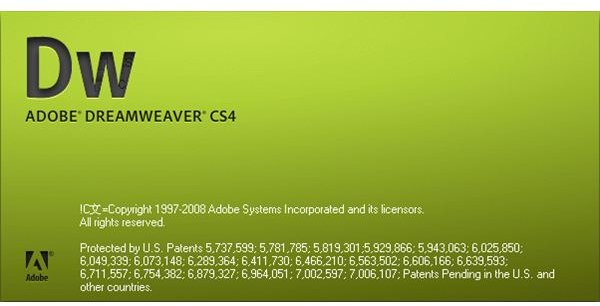 Dreamweaver CS4 is a core product of the major software manufacturer Adobe. Currently, Dreamweaver is available for both the Windows and Mac operating systems. Adobe CS4 Dreamweaver differs from many other HTML editors in that it is full-featured. Most notably, CS4 Dreamweaver offers a built-in WYSIWYG (what you see is what you get) editor.
The Dreamweaver interface takes some getting used to, as it is much more complex than your basic lightweight HTML editor. Within DW, HTML, CSS, and PHP editing are done via one of three layout options: design layout, design and code layout, and code layout. One advantage of Dreameaver is that it works very well with other Adobe programs (Flash, Encore, Fireworks, Photoshop, etc…) One example of a need for this would be designing a web layout in Photoshop, and using Dreamweaver to code the design.
Dreamweaver is a larger program compared to most other Mac HTML editors so it will take up a bit more of your computer's resources.
Dreamweaver CS4 has a fairly steep price tag, retailing for $399. However, you can always give the trial version a shot before deciding if a purchase is worth all that cash.
Complete List of Free HTML Editors