Learn about XML Author, a great WYSIWYG XML editor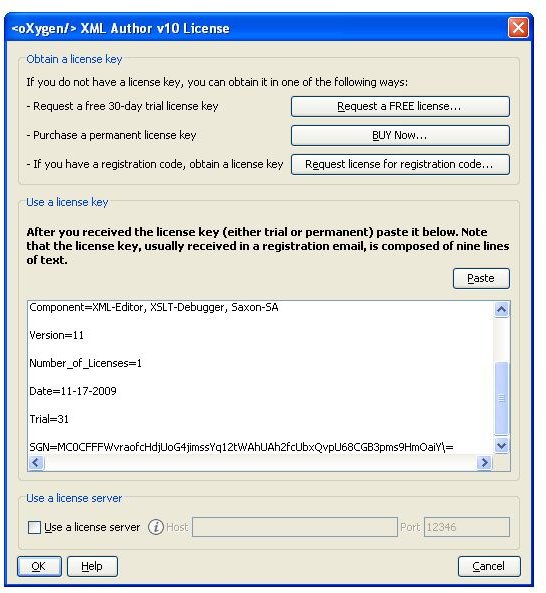 Oxygen XML Editor and Oxygen XML Author
Oxygen XML authoring tools come in two varieties - Oxygen XML Editor and Oxygen XML Author. Each of them has a couple of subvarieties, so when you plan to buy any of them, you should pay attention not only to the price but also to the set of features included.
Oxygen XML Author (or as its full name is: XML Author), which is the topic of this review is the more light-weight variety and naturally it costs less. Still, it has a lot of features you will need when you edit XML files and mainly XML documentation. Even Oxygen XML Author Enterprise Edition (the more expensive Author version) is a full-fledged XML editing environment.
If you need more features than what the basic set offers, you can get Oxygen XML Editor. The Editor version includes some advanced features but if you need it only to edit existing XML documentation, you might never use them.
Both Oxygen XML Author and Oxygen XML Editor offer a free 30-day trial. You need to register, download the version of your choice and request a license key. You will get the license by email – copy and paste it and you can go.
Features of Oxygen XML Author
Oxygen XML Author might be the more lightweight version but still it has tons of features. In comparison to the free Syntext Serna XML editor, it has more features (but this also comes with the price). Similarly to Syntext Serna XML editor, the main advantage of Oxygen XML Author is that it is a WYSIWYG editor, which is especially handy when you need to edit the text inside the tags of an XML file rather than the tags themselves. Here is a screenshot of the Graphical User Interface of Oxygen XML Author: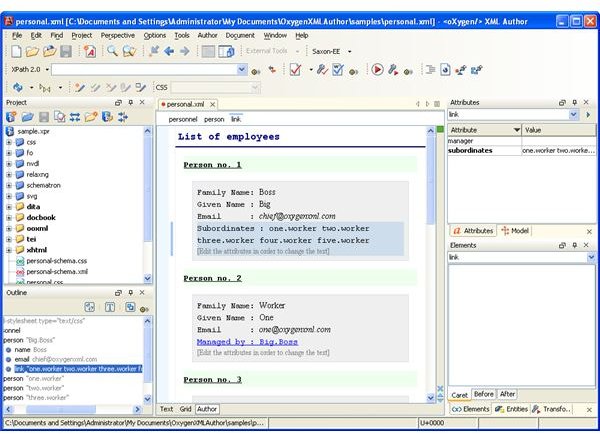 It is true that editing an XML file in Oxygen XML Author is as easy as editing it in a word processing program but sometimes it is handy if you can see the code. The code view has everything you can expect from an XML code editor: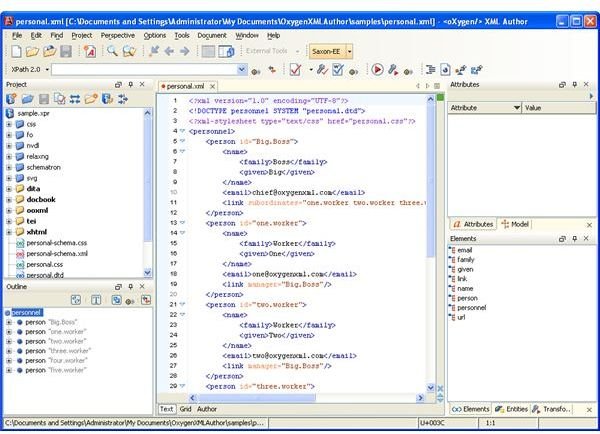 Finally, if I were to choose an XML editor and money were not an issue, I would go for Oxygen XML Author (or maybe even Oxygen XML Editor) but if I am on a tight budget, I will certainly pick Syntext Serna because even though it lacks some of the features of the paid XML editors, it still offers what I need to get the job done, is free and open source.