Freeway vs. RapidWeaver - A software comparison of two popular Mac OS X compatible web design tools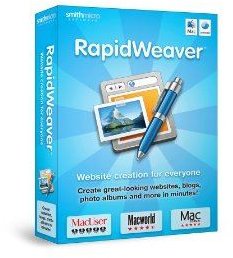 Freeway vs. RapidWeaver - Usability
The Freeway web design software is better suited for users who do not want to hard code HTML or other web programming languages. Web designers will like this software due to its user friendly format, while programmers will find it too limiting. Alternatively, RapidWeaver is designed for web designers of all skill levels. Those who have no HTML, CSS or other web coding knowledge can use this tool as well as programmers who have intricate knowledge.
Both Freeway and RapidWeaver software applications have a drag-and-drop feature to move items onto web pages. In addition to the convenience of this feature, Freeway also allows users to easily add meta tags to pages, add alt attributes to images and use hierarchical heading tags for headings which can help with search engine optimization.
RapidWeaver has 10 built-in templates for blogs, podcasts, photo albums and other types of projects that would normally require specific coding. The software can automatically create a navigation menu. Any links you create are automatically adjusted to your website by RapidWeaver to ensure no broken links (Freeway also offers this feature).
Neither Freeway nor RapidWeaver are very good for editing existing websites that have been created with other software or hard coding. However, RapidWeaver is a bit more flexible by giving you the option to hard code HTML, CSS, JavaScript or other web programming language as well as utilize rich text editing.
Freeway vs. RapidWeaver – Feature Differences
**
RapidWeaver Features
RapidWeaver has 40 themed design templates that can be customized for color and page width. These themes are built with incorporated CSS. It can also be expanded with 250 more themes that are available from third parties. The themes are cross browser compatible with Safari, Firefox, Opera, on OmniWeb and Internet Explorer.
Another interesting feature is that it works with Google's free analytics web statistics service. Just enter (or paste) the code into the web page once and the software will apply it to other pages of the project. It also has an open file format (.rwsw) that allows anyone to modify settings or add new pages outside Rapid Weaver.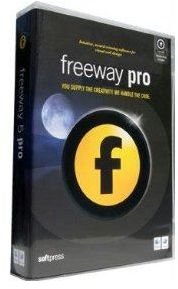 Freeway Features
For design purposes, Freeway offers a variety of templates which also includes a blank page for those who would like a little more flexibility. A "master page" feature allows users to set up items that will not change, so you can incorporate them on other pages seamlessly. Import videos, audios and Flash without coding.
In the Freeway Pro 5 edition, it is W3C compliant and automatically sets up the CSS files for you. It allows you to import Illustrator, TIF, PSD's, and EPS files without having to code anything. It also allows you to preview websites by being able to turn off JavaScript and graphics. This can help give you a better picture of how effective your website can be even if it had limited features. Another interesting feature is that you can connect to a MySQL database through plug-ins called "actions".