Understanding and Successfully Implementing Video Spokesperson Technology On Your Website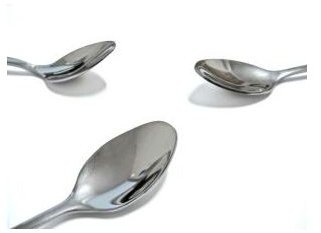 What is Online Video Spokesperson?
Everyday a new tool is introduced in the field of internet marketing but most of them fade away with time, only those capable of generating profit and traffic towards a website are able stand out in the crowd. Video spokesperson technology has been used for quite some time now so, before we discuss the merits and demerits of this feature, it is vital to know what it actually is.
Video spokesperson is similar to a facilitator, announcer or a teacher who tells the visitors of a particular website what they need to know. This application 'spoon feeds' visitors the information they require. The main job of the tool is to make the visitors aware of the latest announcements, promos, and features that a website has to offer.
What Are the Benefits to Having an Online Video Spokesperson?
An online video spokesperson provides an increased human approach to a website. Most of the people browsing products and their information don't like reading everything in depth. They skim through the web pages and hardly make any effort to read the information thoroughly. This "skimming" keeps them uneducated about the special offers and promotions that a site may have to offer. Also, website owners have to optimize their web content from time to time to obtain better results in search engines. An online video spokesperson feature in contrary, educates every single visitor on your site. This technology saves the time and effort of visitors that is spent on reading and finding relevant information of their interest respectively.
The application informs and entertains your readers at the same time. It also captures their attention and cuts distraction caused by other sources like flashing ads, colorful graphics and attractive pictures.
What Should You Keep in Mind?
The efficiency of the tool on your website is hugely evaluated by how effectively you use it. In order to get greatest ROI you must use this technology keeping these important points in mind:
Keep the speech sweet and short. Make sure your spokesperson does not speak for more than 30 seconds in the first video that opens up on the screen. Also their speech should be informative and concise.

Understand your immediate goal for the audience who visits your website.

Hiring a spokesperson with a pleasant personality is important but using a sexy and sensuous video spokesperson can divert the attention of your customers.

It is vital that you choose to get this technology from a company that knows how to direct the expertise of your pages.
Determine whether you require full, three-fourth or half body of the video spokes person.
All these points are extremely helpful in incorporating this technology beneficially on your website. Not every visitor will appreciate this technology. Some people like to read all information instead of listening.
So, it's important that you provide your visitors with the flexibility to shut off this feature if they find it irritating and dominating.
Video spokesperson technology is a wonderful tool for your website and your marketing campaign only if it is used appropriately.