The Top 10 Website Design Mistakes for Small Business Web Design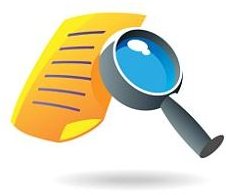 Top 10 Things "Not to Do" on Your Business Website
Nowadays, it's fairly inexpensive and easy to put together a website for your small business. As more and more people depend on the Internet for both online shopping and locating local businesses, having an online presence is an imperative.
However, while it is easy to throw up a website, it takes a little more work to make sure that website will appeal to potential customers and send them knocking on either your virtual or physical door. With that in mind, let's take a look at the top 10 business website mistakes and how you can avoid them.
1. Poor Design and Function
The business design needs to be easy on the eyes and should be easy to use. If people cannot use the website easily, they will leave, and more than likely not come back. Make sure the navigation is simple, and all links work. If you have a feature, such as a contact form, make sure the form works. There's nothing more irritating than trying to use something on a website that doesn't work correctly.
2. Lack of Contact Information
Every business should list their contact information on their website. With the increasing number of scams online, one thing people look for to determine if a business is legitimate is contact information. Without this on the site, people will leave and likely to go to a competitor. List an address, telephone number, and at the very least, an email address.
3. Infrequent Updates
The more the website is updated, the better. it means people are paying attention to the content, so customers (and search engines) will be happy. As web design and development technology continues to increase, updating a website to reflect the use of the new technology is never a bad idea.
4. Too Complex or Slow to Load
If the site is too complex with features or the design is too "busy," people will not likely stay on the site very long. If they can't get to the information they need within a few minutes, it should not be expected that they will return. The same thing is true if the site is so loaded with content that it takes a long time to load. People are impatient by nature and generally will not wait for a website to load.
5. Broken Links
Make sure the links throughout the site work, especially if the links are internal links to other pages on the site. This is frustrating for the users and they will not return if they can't get what they want from the start. For more on combatting this problem, check out my article on "Broken Link Checkers."
6. Difficult or Inappriopriate Domain Name
If the domain name is hard to remember because it is difficult to associate with the business or long, or hard to spell, there will be problems getting a steady stream of traffic. Take care in choosing the domainname. For more help with this, check out the article on Choosing a Domain Name.
7. Using the Wrong Hosting
Free or cheap web hosting won't do for a business website. These hosts often don't support the higher end technologies needed to effectively run a business website. In addition, they don't offer a lot of storage space or bandwidth, which may lead to extra expense if the website sees a lot of traffic in a month. Too much bandwidth could also cause the site to shut down until the following month, which is bad for traffic.
8. Forgetting Search Engine Optimization
Search Engine spiders need to be able to find and read the site with ease to help it rank. Make sure the code and content are optimized for the search engines, so the site can get traffic for free.
9. Neglecting to Look at Web Analytics
Many web hosts offer analytics, as well as third party vendors. These analytics provide valuable information about the visitors on the website such as:
the keywords they came to the site on
the page they came to the site on
the page they left the site on
the length of time spent on the site
All of this information will help determine where changes and improvements need to be made.
10. Not Hiring a Professional Web Designer
When it comes to business websites, a professional web designer is well worth the expense to ensure these other mistakes are not made. Shop around and get several quotes, and talk to the experts to determine what you need and what you don't on a business website.