Drupal Modules Not Loading? How to Fix this Problem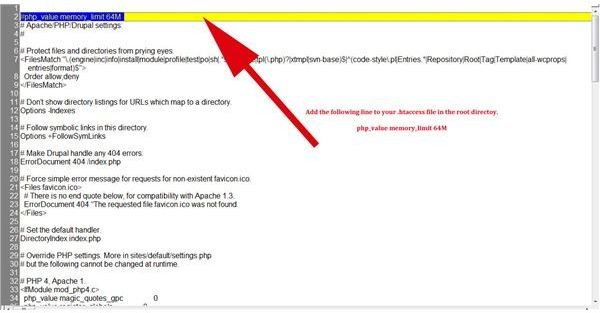 Get the Most Out of Drupal Modules by Understanding How Drupal Works
Drupal is an Open Source Content Mananagement System (CMS)and offers some great modules for enhanced functionality. Drupal comes with several standard modules and has over 600 add-on modules on the Drupal website alone. You have a lot of options to install just the right features for your website. It can be frustrating, though, if you try to activate or load a module and get error messages or the module simply fails to load. There can be a lot of reasons for this but the main ones include memory limitations, incompatible versions of Drupal and the selected module, or installing to the wrong folder. A simple understanding of the file structure in Drupal as well as basic requirements can go a long way toward relieving the headaches of Drupal modules not loading or functioning properly.
Basic Things to Check Before Selecting a Drupal Module
There are a few basic questions you need to address before you select and install a module.
What version of Drupal are you using?
You can see what version you are running by checking the changelog.txt file in your root directory.
What version of Drupal is the module designed for?
Do not try to install a module that is designed for a different version of Drupal. This will definitely cause problems with loading or installing the modules.
You can search for modules on the Drupal website by version or module type. To be on the safe side, search for modules that work with your version. If the modules you want are designed for a later version, consider upgrading your Drupal installation.
Downloading and Installing Drupal Modules the Right Way
Create two new folders in your Drupal Directory under sites/all/- These directories should be used to place downloaded and custom modules and themes in: - sites/all/modules and sites/all/themes. DO NOT INSTALL NON-CORE MODULES IN THE ROOT DIRECTORY MODULES FOLDER.
Download the module to your hard drive. If possible, make sure it is a stable version, modules that are in the test phases (i.e. Beta) can sometimes be unstable and blow up your system. Again, make sure the module is compatible with your Drupal installation.
Extract the files. The files will generally be tar.gz files so make sure you have the appropriate zip utilities installed on your computer.
Check the extracted folder and locate the readme.txt or install.txt. This will provide you with instructions on how to install the module. If the readme or install file does not have a .txt extension, try opening it from your text editor program.
Upload the files to the location specified in the instructions. If no specific location is specified, make sure you put the files in the sites/all/modules folder.
Once you have uploaded the files to your site via FTP, go to Administrator - Site Building - Modules. You should see your new module there. Click the "enabled" box and then click "save configuration".
Set the permissions according to the instructions provided by the module maker.
Adjust your settings - go to administer - site building - administer by module. Select the module and create the settings you would like to have for the module.
How to Correct Drupal Modules Not Loading Once You Have Installed the Module Correctly
If your Drupal modules still fail to load, check your PHP memory limit. Drupal requires at least 16M but increasing it to 96M is required for Drupal 6 and higher. For Drupal 5, you can increase the limit to 64M if you like.
Add this line to your .htaccess file, preferably on the first line (found in your Drupal root directory): php_value memory_limit 96M
If changing your .htaccess file doesn't work, you may need to check with your web hosting company to insure you have enough memory to implement Drupal modules.
How to Correct Corrupted or Non-Functioning Drupal Modules
If your Drupal module is corrupted or not functioning properly, the best way to correct the problem is to uninstall or delete the entire module and download and install a new copy designed for your version of Drupal.
You can also try using the ViewCVS Viewer at cvs.drupal.org for updates and patches to your module. This is a little more complex and time consuming but worth checking out if you really can't find any other solution.
Other Resources for Curing Drupal Module Loading Problems
Check on the forums for the particular module or on the designer's website for more information. Register on the Drupal forum. Try another module that has the same basic functions and see if that works. Never, ever load several modules at once. Load new modules one at a time so if your system starts malfunctioning you can delete the offending module without having to do a fresh install of the whole Drupal program.
Do not install modules you don't need. If you have checked out a module and find you don't want it or need it, delete it.
Overall, Drupal is an easy to use CMS with some great features and some elegant interfaces. Just make sure you find the right modules, install them correctly and harness the power of Drupal.