Top 5 Web Hosting Functions To Consider When Choosing A Host Provider For Your Website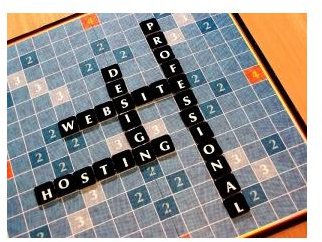 Top 5 Web Host Features Worth Considering
When you want to ensure that you're getting the most out of your website, you will want to make sure that your web hosting company has important features. When you are looking for a web-host, or looking to change your web-host, navigating the different options available can be overwhelming. Find out what the top five web host features to consider are.
Image Credit: Courtesy of sxc.hu/mikekorn
1. Monthly Traffic and Download Bandwidth:
These two factors are certainly some of the biggest considerations that you must keep in mind. You'll want to determine if your host offers unlimited bandwidth packages or at least high levels of bandwidth. We also suggest checking the cost for bandwidth overages, in some cases you can simply pay the additional overage fee to up your site to the next hosting package, in other cases you will end up paying an arm and leg to secure extra bandwidth. If you are starting a new blog/website you can probably get away with lower levels, however as your site increases in popularity you will want to ensure higher bandwidth levels are provided.
2. 99.9% Up-time Guarantee:
You're paying for the hosting package to run your website and your visitors don't want to see ugly messages like "error establishing database connection" or "sorry the site is currently down, please visit later." For that reason you should find a webhost that offers a 99.9% uptime guarantee. Some sites will even reimburse you for part of your monthly charges if that promise is not meant. These companies tend to offer more secure servers that perform at higher levels to ensure proper uptimes, which is great for ensuring your site is hosted on the best available technologies.
3. Support For Both Windows & Linux Hosting Options
Remember, if you need to run common blogging engines like Wordpress, Windows Hosting won't be any good to you. Wordpress works only with Linux hosting, so it's necessary that you make sure your web host provides a choice of hosting server type, as there are several other features like the PHPbb forums and some other programs that will work only with Linux Hosting, while other offerings support Windows server technology. If you plan to build a cross platform website that will involve expanding technologies down the road you should have a host that can support all of your hosting needs.
4. Website Builder/Ready-made Website Templates, PHPAdmin, Unlimited MySQL Databases & cPanel Access:
While most of the good web hosts provide you with all these features as a part of the hosting package, some of them may not offer you website builder templates, and unlimited database creation facilities. This in turn restricts your choice to create as many databases as you want, and store relevant items separately. As a result, you'll end up overloading a database, and the chances are you will end up using higher than expected data rates since it takes more data to search over crowded databases. Even certain low level web hosts don't provide cPanel access to their customers, which results in further problems, as accessing all the handy tools without cPanel becomes a real pain.
5. Support for PHP, Apache, JVM, FrontPage, Ruby-on-Rails, OsCommerce and other new Technologies:
Selecting the right technology for your site is a very important choice and you must not be forced to adopt a particular technology. Moreover, the day you decide to run some web apps based on the hottest technologies like Ruby-on-Rails, you don't want to receive an email from the host stating that your web host unfortunately doesn't support it, and there's no way you can make use of the latest offerings. For this reason finding a host that offers the newest in processing technologies is a must have factor.
Some Additional Factors
Additionally, apart from the cost factor, there are several other side features like charges for adding parked domains and add-on domains to an existing account that you should consider. Basically, you'll want to determine what your site requires and what it may require in the future and then speak with hosting providers to determine if their technologies can support your current and future projects.
References
Choosing the Best Website Hosting for Your Next Online Campaign: https://www.latest-technews.com/archives/choosing-the-best-website-hosting-for-your-next-online-campaign/
Choosing a Commercial Web Host: https://www.thesitewizard.com/archive/findhost.shtml
This post is part of the series: Things to look out for, in your Web Hosting Package
Whenever you select a web hosting company, you can find a whole lot of choices available at your disposal. While price plays an important role, there are certain must-have features of the hosting package that you should be equally concerned about. So let's see these important aspects one by one.