Using Microsoft Office Live Small Business For Design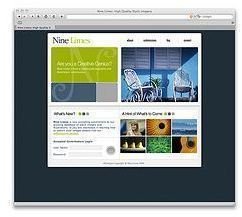 If you are looking for a useful Microsoft office small business tool, you may want to consider using Microsoft Office Live Small Business for creating a business website.
Why You Need a Business Website
A business website will help you establish a presence on the Internet. You may not feel that this is important but in this day in age, people turn to the Internet first when researching. If you are trying to sell to someone online or offline, you want to be able to compete with other companies that have made a name for themselves online.
Using Microsoft Office Small Business Tool
Using the Microsoft Office small business tool for making a website is easy. Simple go to the Microsoft Office Live Small Business website. If you haven't registered with the site before, you will need to do this before you proceed. Registration is easy and only asks you for minimal information. Once you've registered you will be able to start making your free website and benefit from other useful Microsoft Office business tools.
You will also be able to use their website design templates and management tools to create a professional site. Once you've done that, you can establish up to 100 e-mail accounts to manage visitors inquiries or other business contacts. You then will have to decide if you would like to use their free forth-level domain, which will end with the Microsoft Live extension or have your very own domain name for a nominal fee.
If you are looking for more Microsoft Office business tools you can use, you can look to Microsoft Live for applications that will help you share documents with employees and customers, manage customer information, and organize projects.
Get Started with Microsoft Office Live Small Business
Now that you know about the functionalities of Microsoft Live Small Business you can head over to the site and get started. The hardest part will be deciding on your web design and domain name!
(Photo Credit: https://www.flickr.com/photos/defrostca/3353381051/)