How To Design A Logo - Logo Design Tips: Understand What a Logo Represents, Logo Design Principles, Logo Design Process, Mastering Software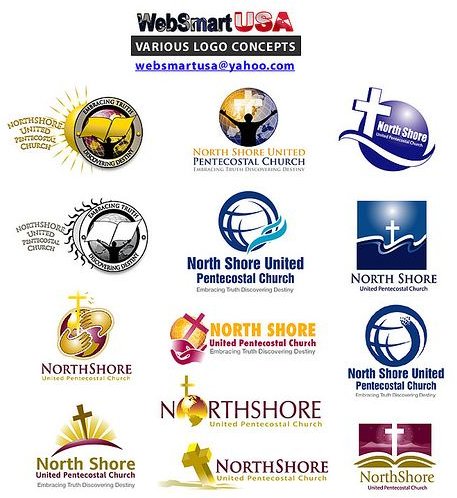 Learn What a Logo Represents
It is important to know what a logo is and what its role is. A logo is not just a piece of graphics - it is something that echoes a business's brand through the use of symbols, fonts, images, colors, and shapes. A logo is created for the identification of a company or product; therefore the designers should create such a logo that will serve its purpose.
Image Credit: WebmasterUSA https://www.flickr.com/photos/websmartusa/2852195637/sizes/m/in/photostream/
Know the Principles of Logo Design
The basic principle of logo design is that a logo should be expressive, which means that it conveys a clear message. It must be attractive and eye-catching. If the logo is not effective, it is unlikely that someone would look at it again. A logo should be trendy as well as memorable. A vague logo can not represent a good profile or a brand. A logo could be of various sizes and it must be scalable, which means that the logo you create must display clearly even when it is just an inch in size.
When you create a logo, it has to remain for life-time. It becomes your corporate identity and its role becoems more and more important as your business grows. Therefore, it is essential to consider a design for a logo that can retain its value forever.
Lay Down Your Own Logo Design
Now, when you know what a logo is and what the principles of logo design are, we can begin to design a logo. Remember, there aren't any fixed rules as to how to make a design, what to include and what to exclude – each person's design is different and it is possible that one might like your logo and the others don't.
While making a logo design, one must keep in mind that the design process must include research, sketching, brainstorming (with yourself and others), revisions, review, and prototyping.
During the design process, think many times why you are creating the logo, who is it for, why do they need it, etc, etc and all of a sudden you will find yourself with more information that will help you tweak your design.
Master the Software, Start the Design
Before you start the design process, it is important to be good at the software you will be using. There are many online tutorials for reference you can browse as well as video training that can help you master the software. It is not possible to design a logo by just jumping onto the computer and not knowing your software. The designer should also make the right selection of the software he or she will use. There are many good programs available, for instance Adobe Creative Suite, which is a popular choice among professional designers.
Once you are done with the initial concept and ideas, you can move forward onto the computer to start digitalizing your logo. After you have completed the work, get your client to review it and make any changes if required and finally complete the project with everything perfectly worked on.