Free Blog Templates for Your Blogs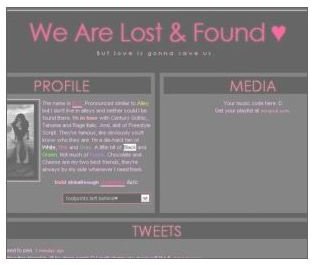 Free Blog Templates
There are many, many places to get free blog templates. This guide will show you where to find the best. These templates will range from Blogger templates to WordPress templates to regular blog templates. No matter what you are looking for, you should be able to find something at one of the sites below.
BlogSkins
At BlogSkins, you will find all kinds of free blog templates. They offer WordPress templates, LiveJournal templates, Blogger templates, and more. To get started, you can view the top skins or sort them by type. To sort them by type, you will need to click the All Skins link. Then drop the filter box down and select your option. The type you chose will then be displayed. To view a larger preview of it, click the thumbnail. On the next page, you can learn more about the blog template and download it. Then you can install the template as you normally would.
Final Sense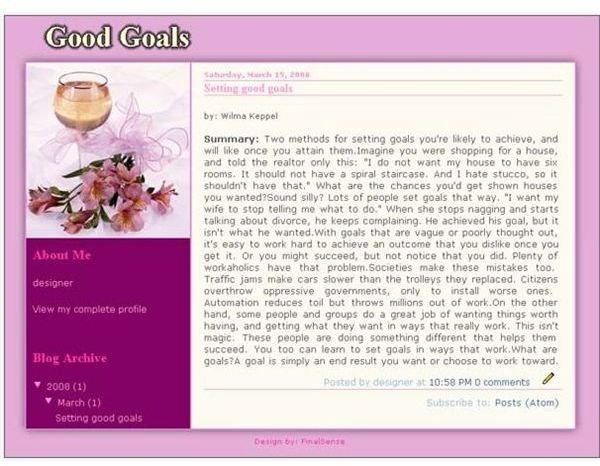 All of the free blog templates on Final Sense are for Blogger. They have quite a nice selection to choose from. You will see a category list on the left side of the site. Choose a category to start browsing. To see a larger view of the blog template, click the More Detail button. The next page will give you more information on the template you chose. On this page you can view a sample of the template and the code for the template is also provided. This is the code you will need to add the free blog template to your blog.
WpSkins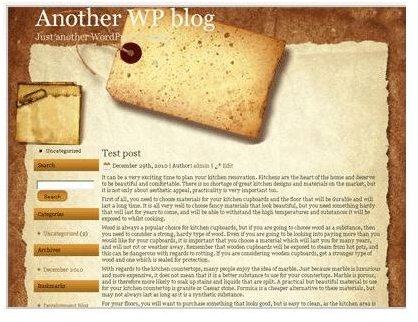 WpSkins is a website that offers free WordPress templates. You can browse the templates by top rated, top downloaded, top viewed, latest, or featured. You can select the Demo button to view the free blog template or you can click the Download button to download it to your computer. These templates can also be opened in programs like Dreamweaver to edit the code. For example, if you wanted to edit the link color, you could open it in Dreamweaver and edit the CSS. They have a nice selection of WordPress templates.
The above three sites are the best places to find free blog templates. They have everything from fun layouts to business designs. They are all easy to download and install. Some you have to download, other you can just copy the code and paste it where you need it. There are hundreds of free blog templates at the above three sites. So finding something you can use for your blog shouldn't be too hard.
Resources
Blog Skins - https://www.blogskins.com/
Final Sense - https://www.finalsense.com/services/blog_templates/
Wp Skins - https://www.wpskins.org/
All screenshots are the property of their respective designers.