How Much Graphic Design Should a Web Designer Know?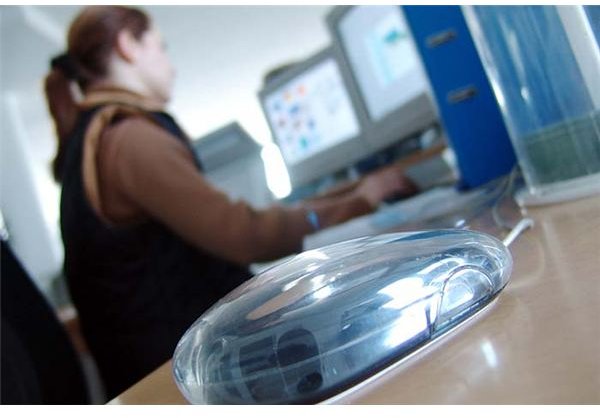 Why Multiple Skills are Important in Web Site Development
Many employers build a web site development team that includes web designers and graphic designers for their projects. The web designer is hired for their technical skills in CSS and HTML codes as well as the ability to make a user friendly site with visual appeal. Graphic designers are chosen for their artistic skill to make marketing logos, icons, banners, buttons and other imagery for the site. However, when companies are looking to cut costs, they want to find people with skills in both areas. Both jobs are highly competitive, and in tough economic conditions it is helpful to have knowledge in multiple areas of web development.
Graphic Design Skills You Should Know
Web designers have creative talent but they may not have the strong artistic ability of a graphics designer. This doesn't mean that you cannot incorporate some of their skills into your website work. Start with improving your information gathering skills. Like any other web site development project, you need to know what your customer is looking for and find a way to present it. Understand the customer's market (such as electronics, fashion or travel) and what type of audience they are targeting.
Familiarize yourself with graphic design software like Adobe Illustrator or CorelDRAW. Even if don't know how to draw, you can use their tools to create basic shapes and designs. Know what vector graphics are and creating images with text. Learn how to use photo editing software like Photoshop, Corel PaintShop Pro, PhotoSuite or GIMP to manipulate images in a creative way to help design great logos or icons. Read tutorials about image layering, masks and channels. Keep in mind that the logo/icon/banner you design should look well in color and in black in white, since it may be used for printing purposes. Develop an eye for color theme consistency. Any graphics created need to match with the design of a website.
Typography is another skill useful in graphic design. Knowing the various types of fonts can help determine what is appropriate for the web as well as what is professional looking and its readability. Obtain a font reference guide and use it as a resource when creating your designs.