What is Friendster? Pros and Cons of Using Friendster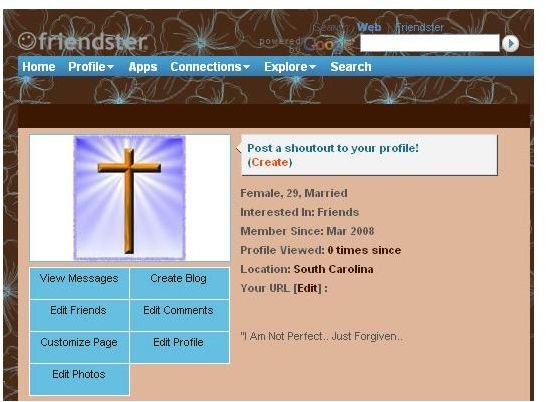 What is Friendster?
Friendster is a social networking site. If you are familiar with MySpace, Friendster is similar to MySpace. Friendster is free to use. With Friendster, you can create an account, set your page up the way you want it, add widgets, add friends, and more to your profile. With Friendster, you can also choose which sections you want displayed on your profile. For example, if you do not want your about me to show on your profile, you can take it off. In the settings panel, you select which sections you want to appear on your Friendster Profile.
How Do I Get a Friendster Account?
To get a Friendster account, you will need to visit the Friendster website. Then you will need to click the Sign Up link. Next, you will need to fill in the information required and create your account. After you have created your account, then you can start setting up your page. You can add your layout, fill in your different sections, look for friends, and add your photos and videos, if you want too. Creating a Friendster account is free and easy.
What Does Friendster Offer?
Friendster has quite a bit to offer. One of the biggest things they offer are the widgets. They have a lot of widgets you can install and use on your profile. To get to the widgets, click the mouse over the Explore link and click Applications in the menu. There you can browse through the widgets and install the widgets you want to use.
Another great thing Friendster offers are the layouts. There are a lot of layouts to choose from. To view the layouts, mouse over the profile link at the top of your page, then click the Edit Profile link. Next, you will need to click the Customize tab. In the customize section, you will see the Friendster layouts. They are also called Friendster Skins. To use one of the layouts in this section, simply click the Select button. The new layout will be installed. You can also use CSS layouts. Below the Friendster layouts, you will see a CSS box where you can paste the CSS code of the layout you want to use.
Other great things available on Friendster are the photo albums, video sections, avatars, blogs, and all of the options you have when customizing your Friendster profile.