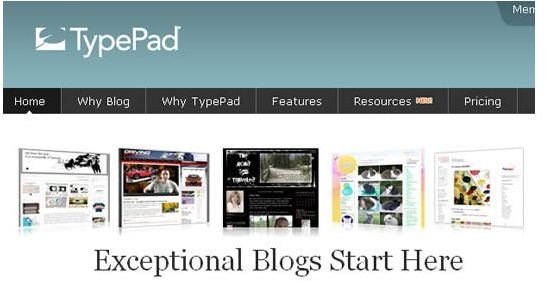 What is TypePad?
TypePad is a blogging site. You can set up an account and create your own blog on TypePad. With TypePad, you will get your own blog with full administrator options. You can choose from the different themes that they have available and setup your blog the way you want it. You have complete control over your blog at TypePad.
Also with TypePad, you can upload your own video and music to your blog. You also control all of your outgoing links on your blog. They also offer a service that will fight against spam. This is a plus because blog sites seem to be the target of spam.
Is TypePad Free to Use?
TypePad is not free to use. However, you can try it for free for 14-days to see if you like it before paying for it. There are four different packages for you to choose from. The first package is the Basic Package. This package is $4.95 a month. The Plus Package is $8.95. The third package is the Pro Package which is $14.95. And the last package is the Business Class Package which is $89.95 per month. Each package offers something different. The higher the package, the more you will get.
Who Should Use TypePad?
People who are knowledgeable about blogging should use TypePad. People who are just starting with blogs should use a free account to get started. You may decide blogging is not right for you and then you would have wasted your money paying for TypePad. After creating a blog with a free service, you may decide you want to create a larger blog with more options. Then you would probably want to check out TypePad.
The Pros and Cons of Using TypePad
Pros
You get your own blog and you will have full control over it.
You are free to create any type of blog you choose.
There are many themes to choose from for your blog.
You can try TypePad for free before deciding if you want to purchase an account.
You can use your own ads on your blog.
They offer a spam fighting service.
You can edit the HTML if you need too.
JavaScript is Allowed.
Cons
You have to pay so much a month to use the blog and there are so many available that are free.
The technical help sometimes takes a while to get back to you.
The business blogs are almost $100 a month.